Peek into the history of Madhya Pradesh through the fascinating world of museums in Madhya Pradesh
As we approach International Museum Day on 18th May 2023, it is an opportune time to delve into the fascinating world of museums that Madhya Pradesh a state in central India has to offer. Known for its rich cultural heritage and historical significance, this state boasts a diverse collection of museums, each offering a unique glimpse into the regions past, art, culture, and natural history. Madhya Pradesh is home to several renowned museums that showcase the state's vibrant history and architectural marvels. Some of the oldest human and animal fossil in the world have been excavated in the Narmada valley, and the state's many rock art shelters are rich preserves of our ancestor's imaginations. In historical times, Madhya Pradesh has been ruled by many dynasties, who built temples, forts and palaces across their empires in the state. Dozens of museums across the state are aiding the efforts to document and preserve the history of Madhya Pradesh as it has come down to us in art and sculptures, pottery and fossil, jewellery and weapons.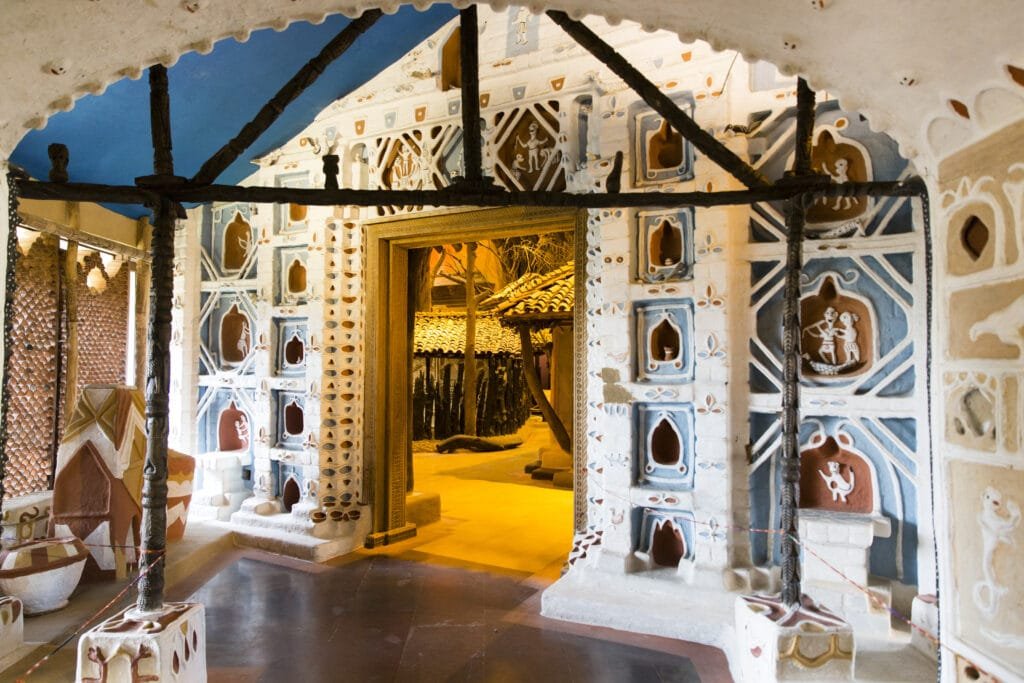 Let's have a look at a few museums of Madhya Pradesh:
MP Tribal Museum
The capital of Madhya Pradesh Bhopal, which is also known as the 'City of Lakes', has several museums which have a lot of unheard truth of bygone era in its folds. One of the biggest attractions here is Tribal museum. The colorful museum is being divided into six different galleries showcasing various tribes of Madhya Pradesh. The folklores, lifestyle, rituals and social customs of all seven indigenous tribes of MP- the Gonds, Bhils, Bharias, Sahariya, Korku, Kol, and Baiga are showcased in the museum through a repository of traditional art. In fact, lives of the region's seven tribes are being celebrated here via their craft. The moment you step into the galleries inside the museum, you get a strong feel about not just witnessing the galleries but a strong feeling of entering straight into the lifestyles of the tribes of Madhya Pradesh.
Indira Gandhi Rashtriya Manav Sangrahalaya (IGRMS)
Any exploration of a museum is incomplete without a visit to the Indira Gandhi Rashtriya Manav Sangrahalaya (IGRMS), in Bhopal. On a sprawling land of over 200 acres, one can see the open-air exhibition of tribal habitats from all corners of India. These dwells are made by the tribes themselves using the indigenous raw material that depict the lifestyle of tribal in the villages. The open-air exhibitions include Himalayan Village, Medicinal Trail, Mythological Trails, Desert Village and Rock-Art Heritage that displays 36 rock shelters with stunning prehistoric paintings. The museum also exhibits a collection of traditional outfits, agricultural & household objects and other crafts showcasing the regime of the tribes!
Maharaja Chhatrasal Museum, Dhubela
Situated at a distance of 62km from Khajuraho, Maharaja Chhatrasal Museum is located in Dhubela on the Chhatarpur-Nowgaon highway in Chhatarpur district of Madhya Pradesh. Popularly known as Dhubela Museum, the palace was built by Maharaja Chhatrasal on the banks of Dhubela Lake. Established in 1955, the museum helps tourist to know the history of famous Bundela dynasty of Khajuraho. This museum has eight galleries, of which two galleries display inscriptions, copper plates, Sati pillars, lingas and inscribed images of the Gupta and Kalachuri period. The museum houses a wide range of sculptures of the Shakti cult. It has also a significant collection of Jaina images.
Adivart Tribal and Folk Art Museum, Khajuraho
Situated within the Chandela Cultural Complex in Khajuraho, this museum is an ideal place for history lovers, as it possesses a rich collection of tribal and folk art and artifacts. The museum offers the visitors a peek into the history of customs and rituals of different tribes in Madhya Pradesh. It houses over 500 tribal antiques, folk paintings, jewellery, masks, terracotta objects, metal craft and bamboo items. One can also buy some original paintings and prints here. This museum also exhibits the evolution of centuries.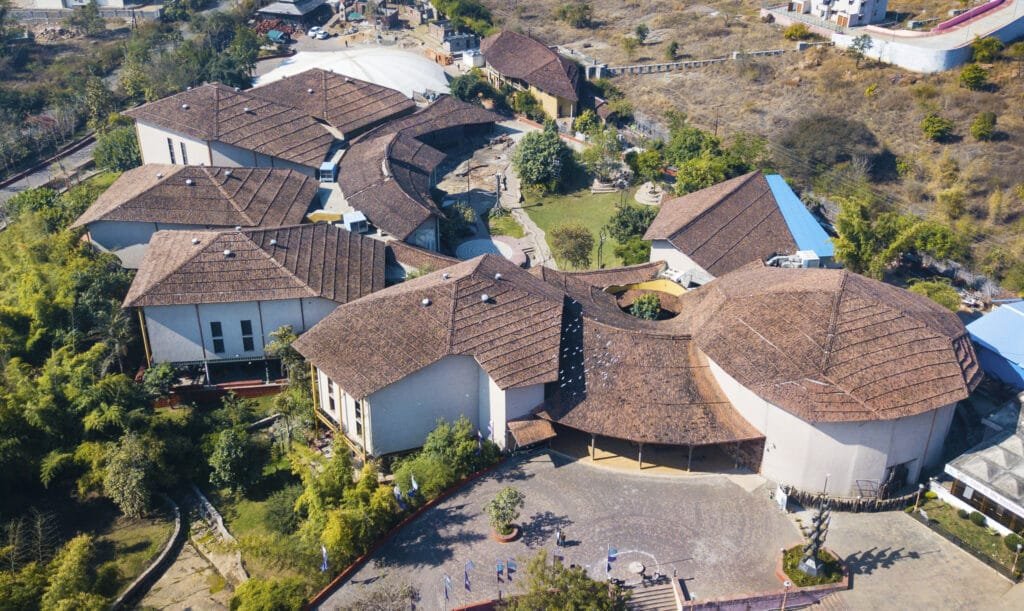 Gujari Mahal Archeological Museum, Gwalior
Gujari Mahal is one of the most visited places in Gwalior. The palace was built by king Man Singh for his beloved queen Mrignayani who was born in Gurjar family. It is now known as the Archeological Survey of India's museum in Gwalior. The archaeological heritage displayed in the museum is comprised of stone sculptures, terracotta figures, stone inscriptions, copper plate inscriptions, coins, bronze sculptures, paintings, arms & weapons and excavated material.