Greenways Properties, a unique and indulgent resort-styled bungalow project managed by Ar. Prakash Anjarlekar offers an urban escape into nature
There is an undeniable, inherent connection that humans have with nature. We feel calm, relaxed and at peace when we see sights and hear sounds of nature. While many strongly believe that we have totally lost this connection by living in concrete jungles and have forgotten to enjoy the small pleasures that nature has to offer; however, there is no need for this to be true. Greenways Properties, a holiday home located in the quintessential setting of Wada, known for its serene surroundings, offers the perfect location advantage. Project managed by Ar. Prakash Anjarlekar of Anjarlekar & Associates, a company that has built several masterpieces, this 73 acres of space perfectly unwinds amidst nature.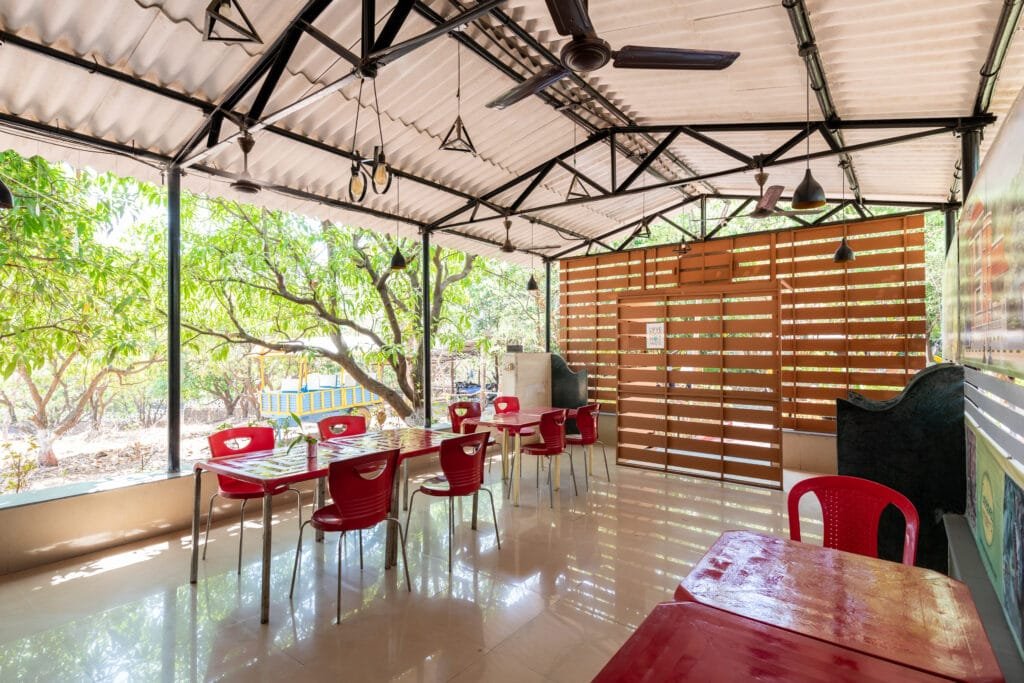 Nestled among the scenic hills and forests of Palghar district, Maharashtra, Greenways Properties is a bungalow project that offers a blend of down-to-earth luxury and sustainability. Designed by a team of experts in context-sensitive architecture and renewable energy, the project features a range of villas and bungalows that are situated in close proximity to the serene River Pinjal. The project is easily accessible by road from Mumbai, Pune, Thane, and other cities, making it an ideal weekend getaway for urban dwellers.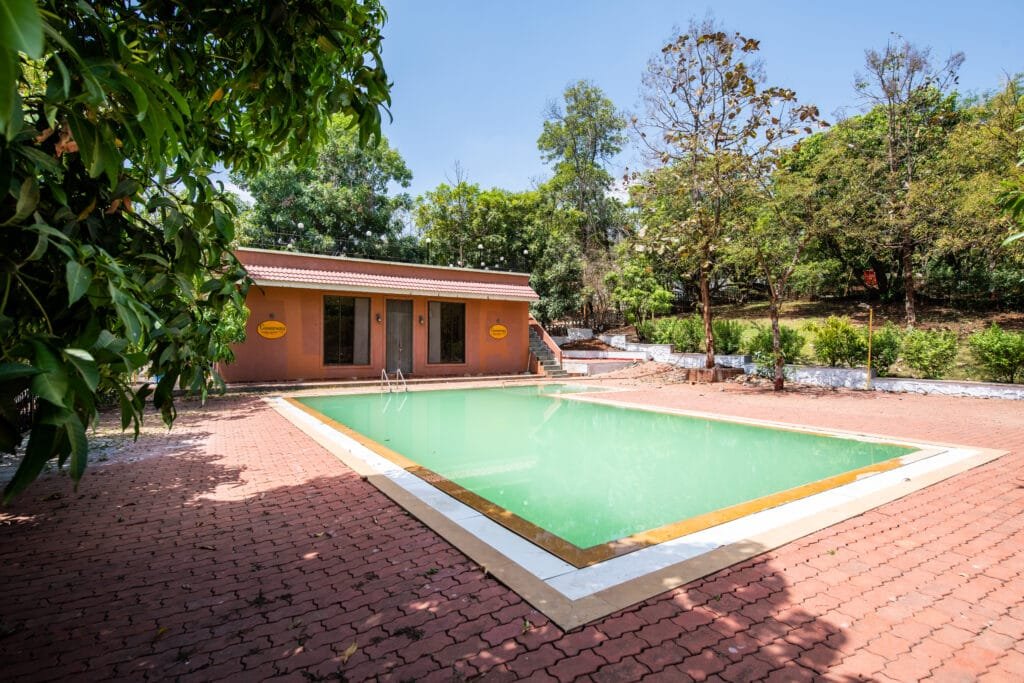 Giving more insights on what makes the project close to nature, Ar. Prakash Anjarlekar says, "Greenways Properties is not just a residential development, but an ecological sanctuary that respects and enhances the natural beauty and biodiversity of the land. The project has over 2500 fruit trees, including mangoes and Indian gooseberries, and has recorded 51 species of birds in the area. The residents and visitors can enjoy a natural trail that leads them through the lush greenery and the sounds of nature."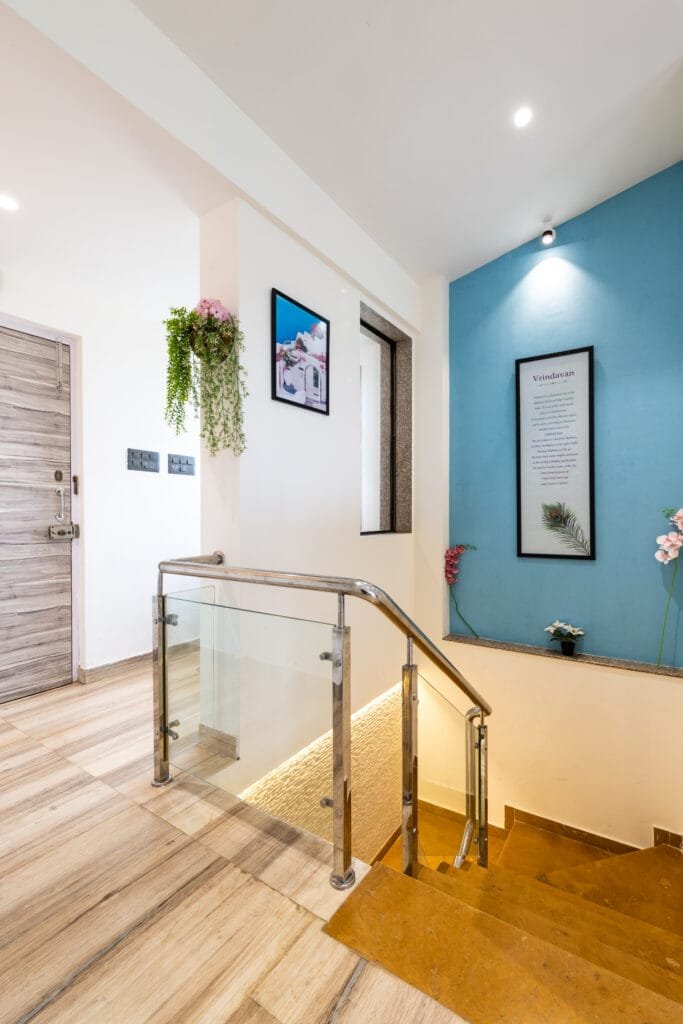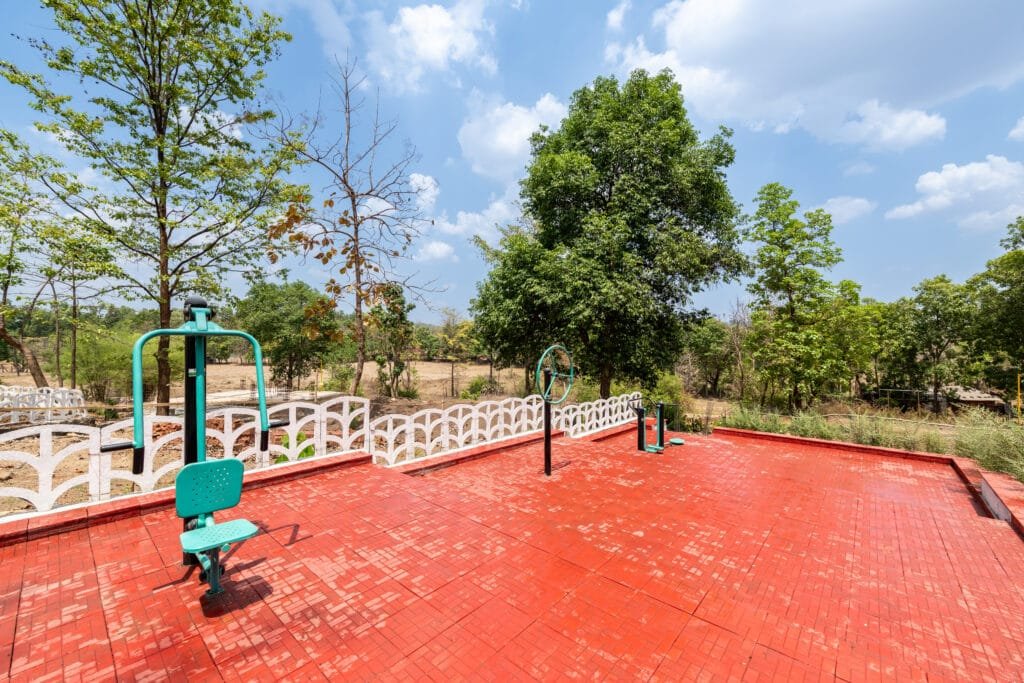 The entire topography has varying contours and lends a feeling of living in a serene and peaceful hill station, the moment one enters the Greenways premises. The entire plot has been blessed with a variety of flora and fauna. Native trees like teak and khair which cater to the aerial bird population make it worth staying in a residency that is away from the humdrum of city life. The entire development and planning of Greenways township ensures that the infrastructure and bungalow construction activities have minimum impact on the existing land contour and trees. Prakash says, "The bungalows here are designed with individuality and elegance, yet harmonizing with each other and the overall theme of the project. Each home has its own customized interiors that offer panoramic views of the verdant outdoors. The homes blend with the natural surroundings and have been designed making use of local materials and techniques. The spaces have a distinctive form that optimizes light and ventilation and are well-spaced out to ensure privacy and offer comfortable proximity from each other." He further adds, "The best part of constructing or owning a bungalow in Greenways is finding fully grown fruit bearing trees which already existed in the plot prior to construction. This is one of the USP's of the project unlike other projects where-in the trees are planted and grown post construction."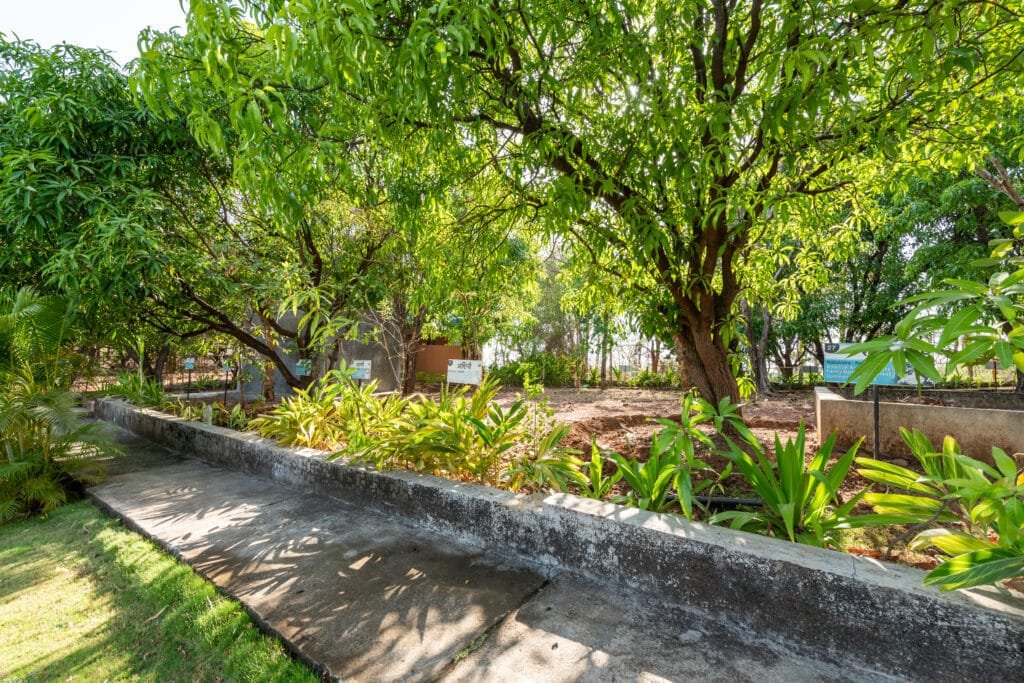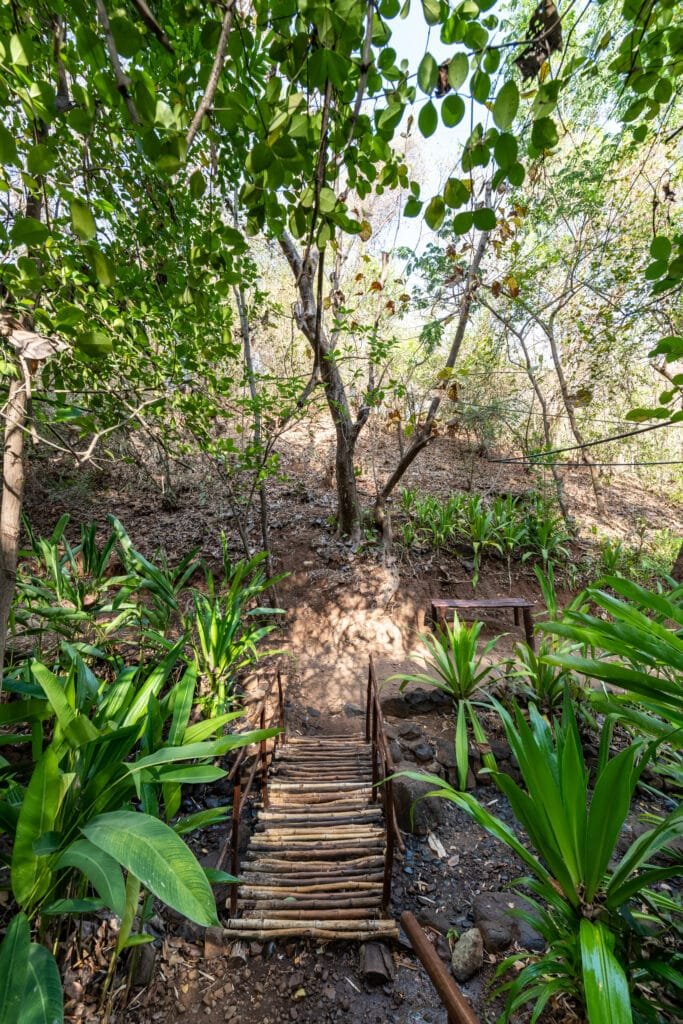 The design style for external façade for the bungalows have been kept similar. This sense of similarity is beautifully achieved by having a well-balanced exterior painting shade palette. This earthy terracotta shade has been achieved by mixing two shades and stands out beautifully. Considering the rainfall, sloping roofs have been designed for the bungalows. The interiors of the bungalow are tailor-made as per client's requirement and blend beautifully with the exteriors. Being positioned on a smooth hilly terrain, the view from all the plots is picturesque. Additionally, the contours also ensure zero-water logging, while the rainwater is naturally guided to the Pinjal River nearby.
The project aims to create a harmonious living environment that rejuvenates the body, mind, and spirit. The villas and bungalows are spacious and elegant, with modern amenities and tasteful interiors. The project also offers a clubhouse, a swimming pool, an open gym, and other recreational facilities for its residents. It invites you to experience a lifestyle that is away from the stress and noise of the city, where you can relax, unwind, and reconnect with yourself and your loved ones. The project is a stunning showcase of diverse and luxurious living spaces, ranging from independent bungalows (3000 sqft to 13000 sqft). Each plot has a non-agricultural sanction with a separate 7/12 extract and clear titles, as well as access to electricity, water supply, fencing with a gated and round-the-clock security. The project also harnesses solar energy to supplement the power supply.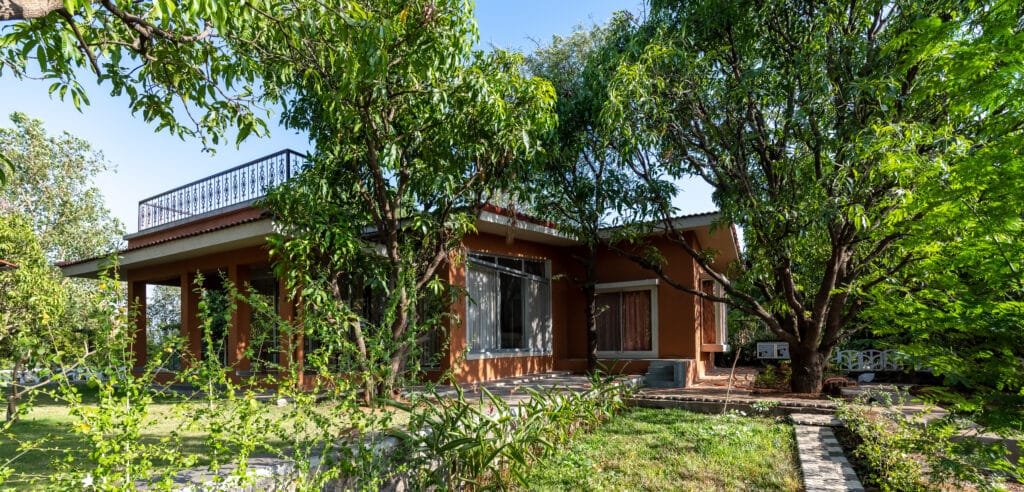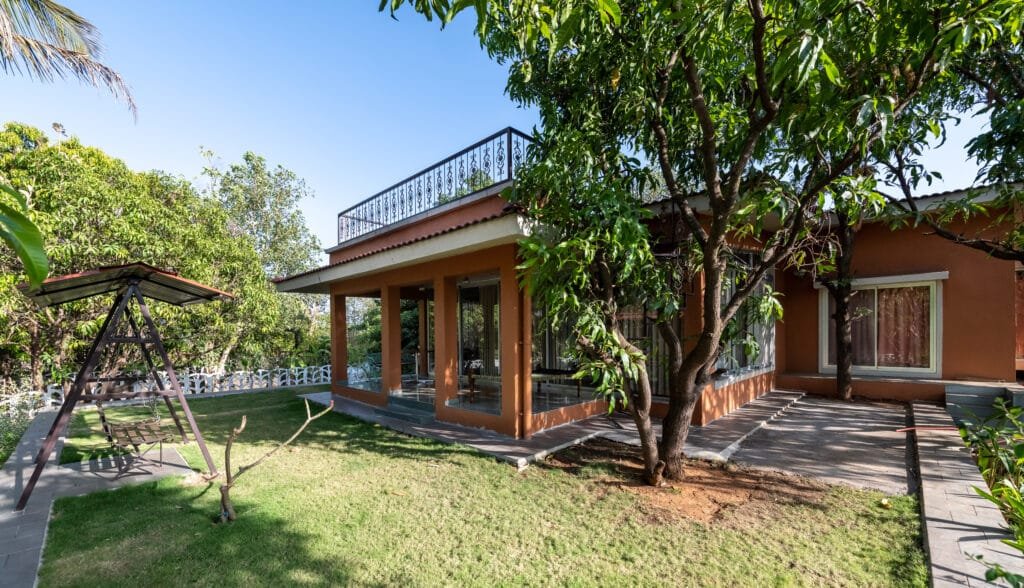 There is an array of amenities available here that cater to every lifestyle and preference, such as paved roads, front and back garden space, plantation, relaxing parks and gardens, recreational activities, multipurpose club complex and a temple situated within the property. With in-house restaurant and coffee shop, mini market and provision store the property offers a self-sufficient ecosystem for the residents. With good connectivity and state-of-the-art security surveillance system, the project has resort-like features for the residents. Whether you want to relax in the pool, explore the surroundings, or admire the views, this project lets you enjoy nature in style and comfort.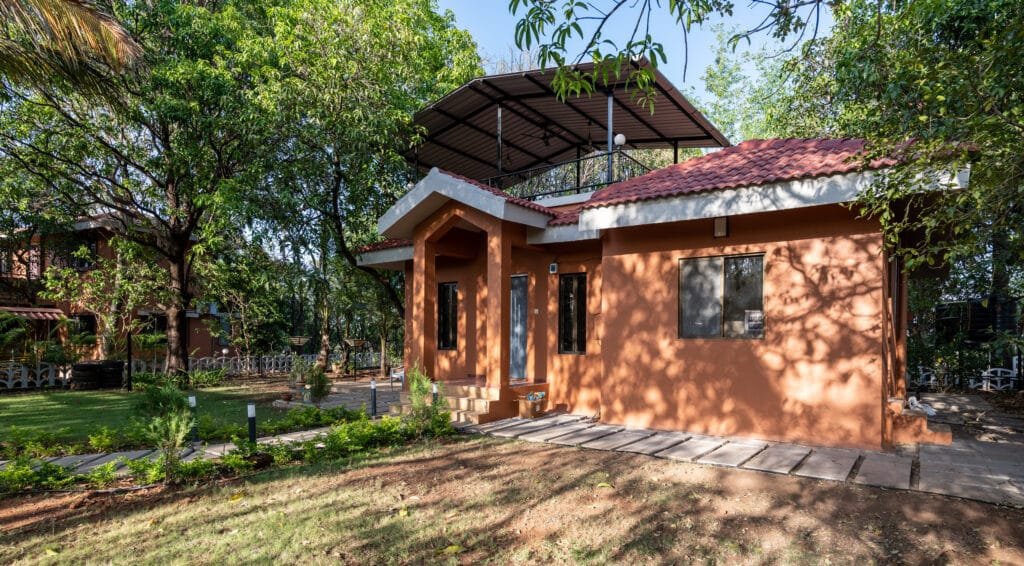 Greenways Properties is a space that offers a unison of natural elements, sophisticated amenities, and stunning architecture to create a haven of tranquillity for its inhabitants.
Amenities:
24×7 security – manual and surveillance cameras, entry only with prior permission
Independent (24×7) source of water and water treatment and distribution
Independent transformer of MSEB electricity – underground cabling, independent 3 phase meter for each bungalow
Approachable tar roads
Properly laid drains
High-speed internet services
24×7 eating facility
House-keeping and maintenance of each bungalow and plot
Common amenities upkeep and management
Swimming pool
Clubhouse
Gardens
Parks
Nature Trail
Seasonal Waterfall
Observatory
Driver Accommodation (on chargeable basis)
Common Road and street lights
Central Adhere System – National Anthem at 9.15 am and music melody (9 am to 5.30 pm)
Primary healthcare provisions
Library
Nakshatra Garden
Temple and gau seva
Open gym
Garbage segregation and disposal