ABID organises an international decor exhibition titled Interiors 2023, which will be held from 16th to 20th March 2023 in the artful city of Kolkata to promote thought-provoking ideas and showcase the latest range of interior products and world-class designs. Here's all you need to know about this upcoming event that is said to bring a revolutionary change in the industry…
Architecture and interior design exhibitions, since time immemorial, have been significant in sharing ideas, concepts and innovation with students, designers, architects and the general public. However, organising a comprehensive event that is beneficial for the audience as well as the exhibitors has never been an easy exercise and that is what makes ABID Interiors' 2023 exhibition strikingly distinct from the others.
ABID Interiors 2023 is a platform where you can meet hundreds of brands and organisations, including interior designers, architects, dealers and interested customers to engage, sell products and establish a long association. Whether you are a product manufacturer looking to sell your products, a designer who wants to showcase their work or simply someone who is interested in purchasing or exploring art, this exhibition will be fruitful for anyone who belongs to the industry. Moreover, a ton of inventors and designers introduce new and visually rich set-ups from around the world, thus contributing to the exhibition's aim of presenting the ideas of a renewed future.
That's not all, the exhibition also aids aspiring designers to learn new abilities and adaptability to a wide range of products falling under a lengthy list of categories like furniture, fabrics, furnishings, paintings, art, building materials, appliances, equipment and many more..
That being said, if you live under a rock and are not familiar with the brand, ABID is an association of architects, builders, interior designers, persons and organisations, connected with similar interests. Apart from organising their annual international exhibition for the past 32 years, they also conduct seminars and workshops to promote business development across a spectrum of vertical markets. While this year's exhibition is a promising one from a business perspective, it will also introduce cutting-edge innovation and never-seen-before concepts into the design world, thus elevating the customers' expectations and experience.
Throughout its successful journey, ABID's exhibitions have received tremendous response from particpants and visitors along with the constant patronage of large businesses and industries. From Hitachi, Jaquar, Kohler, Hindware, Bosch, Asian Paints, LG and Atlantis, the brand has been showcasing the best from the best and this year is no new to the phenomenon. Estemeed Brands like Archis, Hacker, Shiv Shakti, Virgo Group, Alumino, Asiapacific, Watteffects, Hogar, Nolte, Saburi Plywood, Change and Gogi are working in close proximity to ABID to deliver the best platform for businesses and potential customers. Associating with ABID's exhibitions not only helps in increasing brand awareness but also acts as a ticket to enter into the competitive design world and learn from the most experienced, skilled and knowledgeable people. The brand's progressive philosophy pertaining to a futuristic world is what excites as well as unites the buyers and sellers.
If you are willing to participate or visit, there are a few other details you must know. The exhibition will be held from 16th to 20th March 2023 in the artful city of Kolkata and will be covered by print and electronic media in the entire Eastern and non-eastern regions of India, so that your work gets its deserved recognition. Another eye-catching element of the exhibition is its catalogue which serves as a handy reference book not only to the architects and interior designers but also to the vast ocean of visitors who throng the exhibition. And if you are looking to get noticed by esteemed personalities of the field, the book will act as a passageway to your brand for years to come.
No matter how you enrol, you will directly or indirectly feel the impact of this revolutionary happening, so pull up your socks to witness a tremendous revamp this March!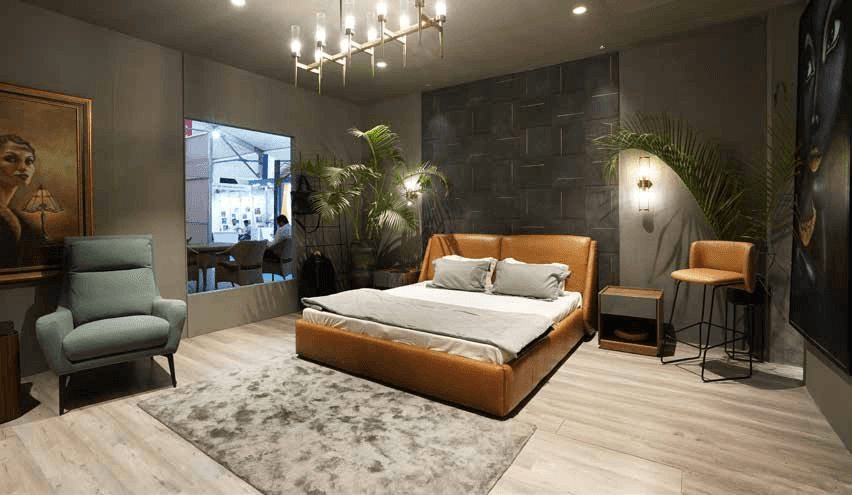 Contact: abid.kolkata@gmail.com / 9674512222 To get featured in the catalogue, Email: abid.catalogue@gmail.com Website: www.abidkolkata.com