The artistic concept of Araya Bagh is a direct extension of Tarun Tahiliani's hallmark philosophy of 'India Modern'.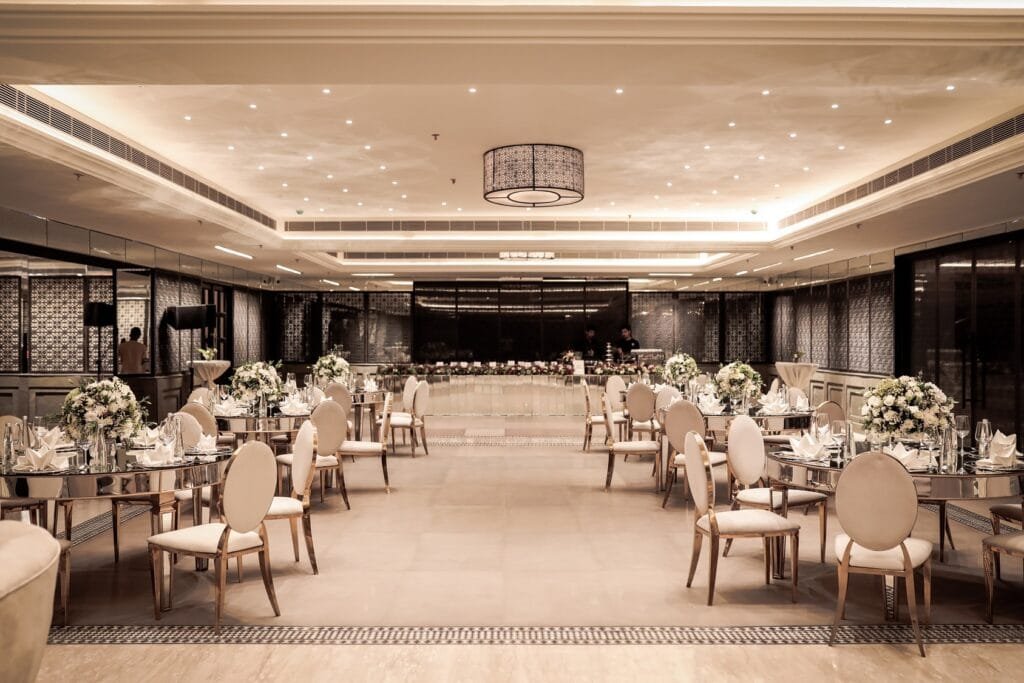 Araya Bagh is the newest luxury venue in New Delhi, designed by Tarun Tahiliani Design Studio for Catering Collective. Located in the capital city, Araya Bagh offers a unique and exquisite setting for a variety of events and occasions. With its elegant and opulent design, Araya Bagh sets the stage for unforgettable experiences. The design studio of Tarun Tahiliani, renowned for its expertise in luxury fashion and design, has created a stunning and sophisticated space that combines traditional Indian aesthetics with contemporary elements. The venue is meticulously crafted to provide a seamless blend of elegance and functionality. From grand weddings and receptions to corporate events and social gatherings, Araya Bagh offers a versatile space that can be customised to suit any occasion. The expansive halls and lush gardens provide ample room for guests to mingle and enjoy the festivities.
In addition to its exceptional design, Araya Bagh is spread across 2.5 acres that also offers the services of Catering Collective, ensuring that every aspect of your event is meticulously planned and executed. The catering team brings together the finest culinary talents, creating a menu that showcases the richness and diversity of Indian cuisine. From delectable appetizers to sumptuous main courses and delightful desserts, the catering at Araya Bagh promises to delight the taste buds of your guests.
The artistic concept of Araya Bagh New Delhi is a direct extension of the Tahiliani Design Studio and Tarun Tahiliani's hallmark philosophy of 'India Modern'. In borrowing design elements from the Mughal heritage of India, the jaali is a starting point for the interiors. It is coupled with intricate patterns in the form of stone mosaics, inlay technique, and antique mirrors, along with an understated tone-on-tone colour palette. Sky-lit roofs ensure beautiful natural light soaks the halls in every season. The culture is reflected in the use of all things Indian like locally sourced, custom-made pendant lights and lanterns. Every fine detail—from colors and patterns to materials and textures—reflects impeccable design that speaks for itself.
On conceptualizing Araya Bagh, TarunTahiliani says "Design is an ongoing process – viscerally churned from education, exposure, experience and one's own trial and error to evolve a signature, a philosophy, a unique language. To this, we hope to bring our brand of India modern comfort, fineness and longevity and create a harmony to make the experience of spaces– blissful in every way."
Araya Bagh is more than just a venue; it is an experience that will leave a lasting impression on the guests. Whether you're planning a wedding, a corporate event, or a special celebration, Araya Bagh's luxurious ambiance and impeccable services are sure to make your event truly memorable.