White Domus is an art studio that has mastered the art of creating functional, sculptural objects through innovation and expert craftsmanship. Continuing with its philosophy, the brand has recently unveiled Toledo Coffee Table is an exceptional piece of sculptural furniture inspired by the famous city of Toledo in Spain. This eye-catching coffee table is a tribute to the city's renowned 'Three Cultures', with a stainless-steel base crafted by skilled artisans.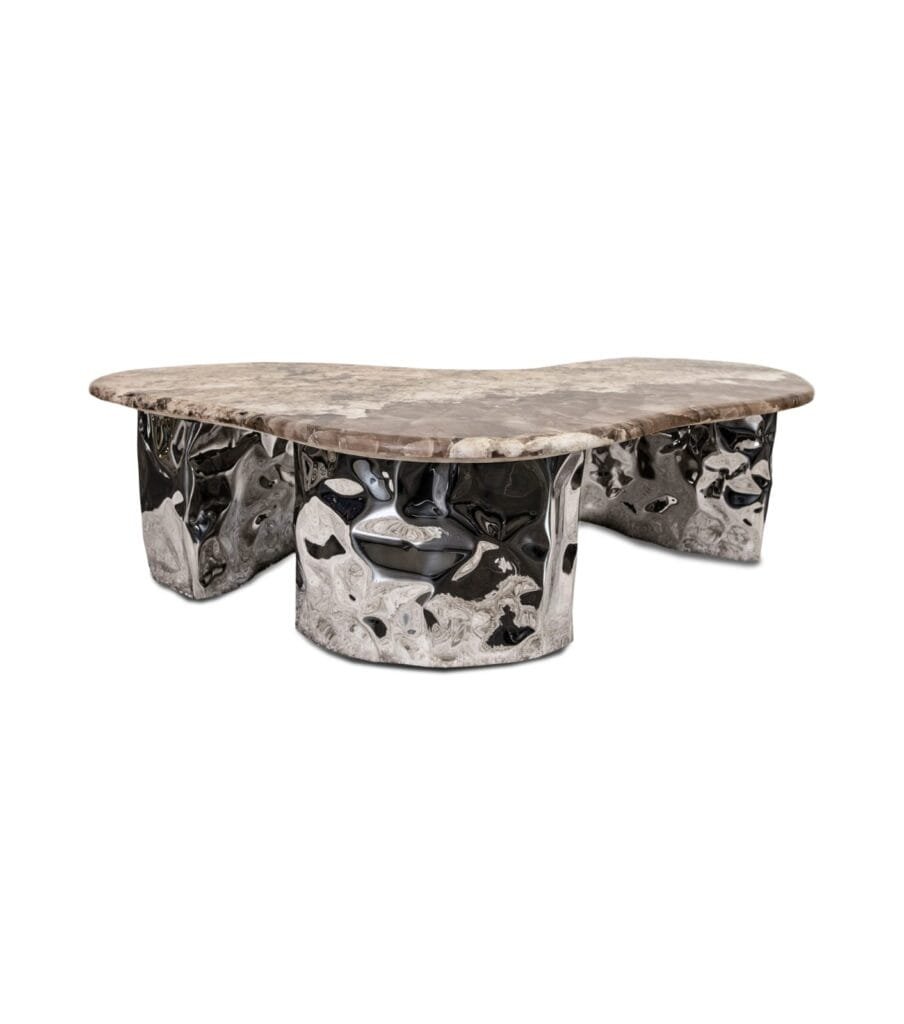 The table's base consists of three stainless steel pillars representing the city's diversity.
This unique coffee tabletop is an asymmetric shape of luxurious marble, adding a touch of opulence to your living space. Its unique, organic shape complements the fluid lines of the base, creating a dynamic sense of movement that adds to the table's overall visual appeal.
Email: hello@whitedomus.com