Soba Sassy restaurant cum lounge designed by A Square Designs in Kolkata is a treat for all your senses.
Soba Sassy is a new high energy, Pan-Asian restaurant and lounge located on Ho Chi Minh Sarani road, in the heart of Kolkata. Since its opening in January 2023, this eatery has created quite a buzz and for good reason. Designed by Interior Designer Ajay Arya, Principal Designer, A Square Designs, this restobar not only offer scrumptious cuisine from the far East, but also provides a vibrant ambience evocative of East Asia. This upscale gastrobar showcases a modern interpretation of an oriental design aesthetic with sleek design elements inspired by the Far East. This 7,000 sq. ft. eatery, which has become a hotspot, is divided into different sections—Soba and Sassy.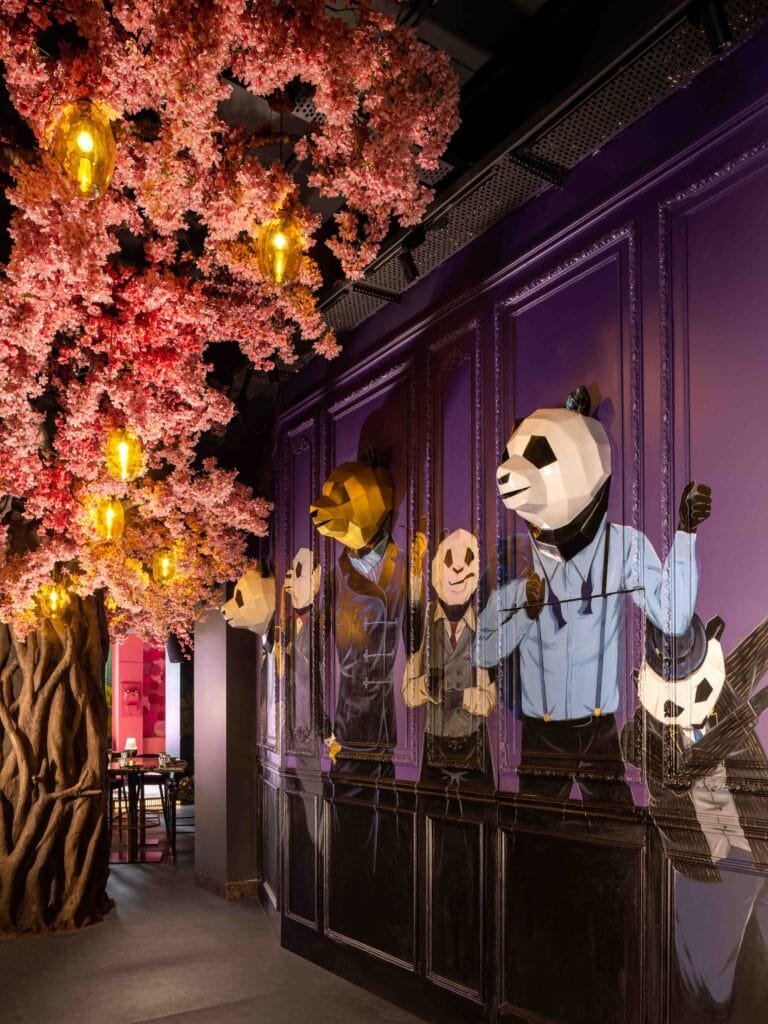 Soba—the primary dining area is a chic space that features a vibrant colour scheme of magenta, chrome yellow, bottle green and fuchsia, and walls adorned with arresting faux flowers. The sumptuous material palette of the restaurant includes terrazzo-like tiles and microfibre, leather and velvet upholstery. The primary dining area opens into Sassy—the whimsical bar and lounge. Highlights of this Insta-worthy space include dancing panda wall installations, hand-painted wall murals, an eye-catching faux cherry blossom tree and a majestic bar with brass arches.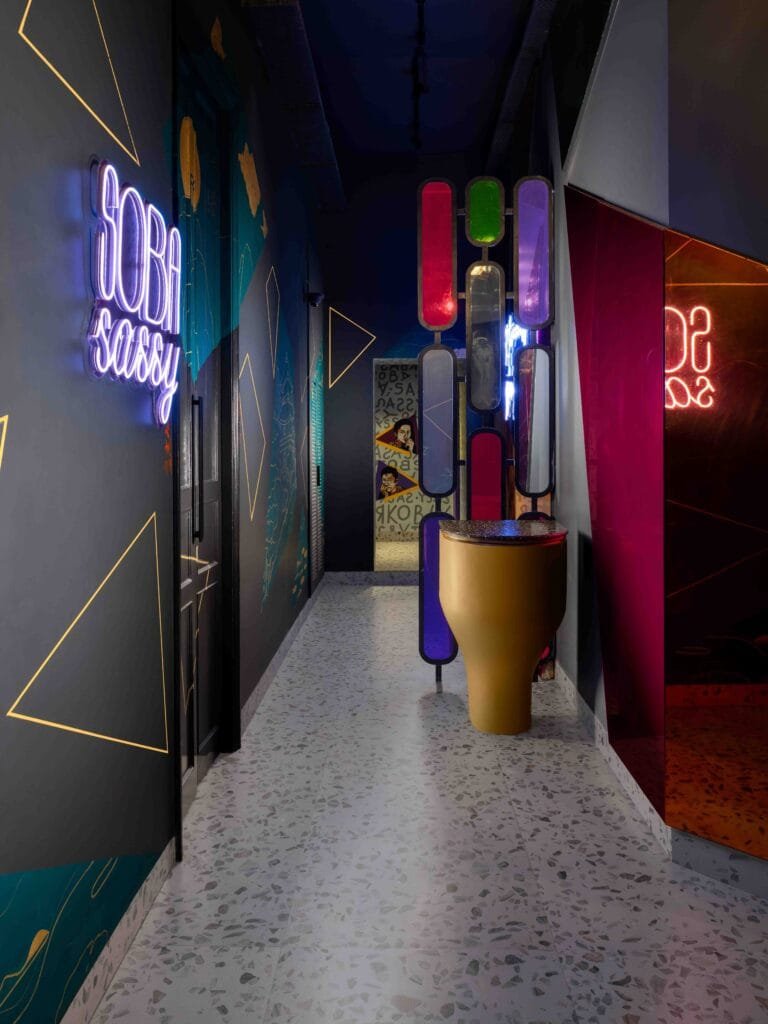 The surprise element of Soba Sassy is the Pink Room. This feminine room boasts bright pink and purple booths, an oval bathtub filled with pink balloons along with a 'Kiss My Sass' neon sign on the wall, which exemplifies the design ethos of the entire restaurant. Whether it's date night or a hangout scene with friends, bookmark this resto bar in Kolkata with quirky, Instagrammable interiors.
Photography Credit : Atul Pratap Choauhan