The More Architecture Studio refurbished the Il Gattopardo di Lampedusa a historic hotel making it a perfect destination to relax and unwind.
Nestled on the promontory overlooking the waters of Cala Creta, the Il Gattopardo di Lampedusa is a historic hotel on the island of the same name that fits harmoniously into the surrounding landscape with its 10 rooms obtained from as many dammusi (traditional Sicilian stone houses), different from one another in terms of conformation, but united by the same style.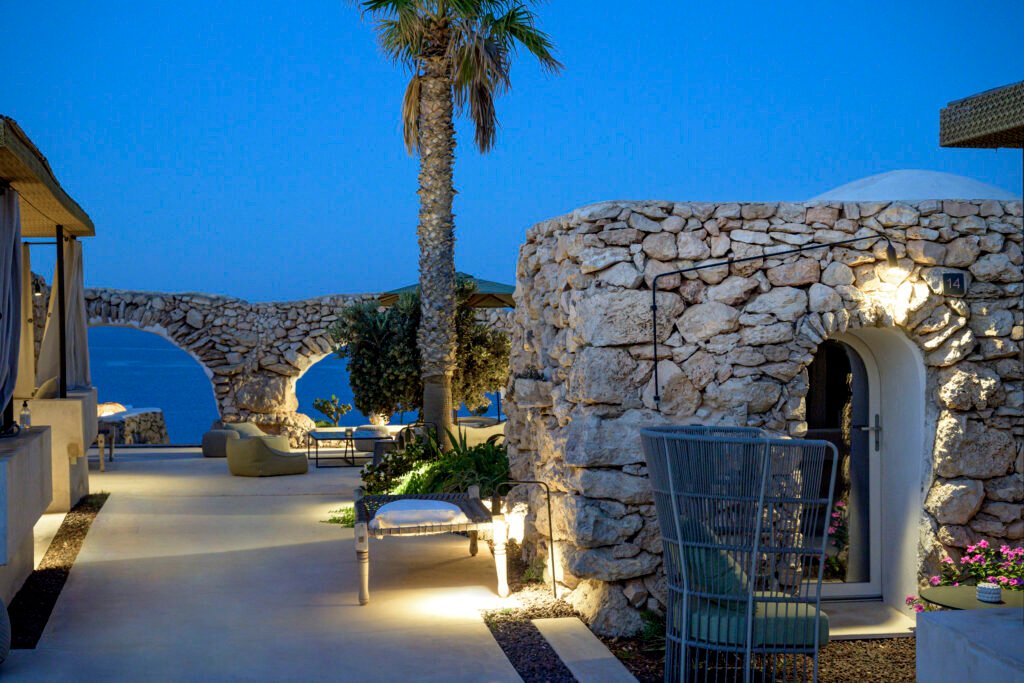 The More Architecture Studio was entrusted with the restyling by the owners Sandra and Mario, together with their son Marco, who wanted to create a welcoming atmosphere for their guests and create the intimacy of a house that enshrines a timeless history. As they like to say: 'A home away from home.'
That is how architect Valentina Moretti (More's founder) decided to respect the authentic and wild nature as well as the history of Lampedusa, by referencing its colours – those of the sea, the coasts, and its land – used also in the choice of finishes and fabrics. The architect also took care of the lighting design to illuminate the outdoor paths and areas, defining the spaces with the discreet presence of Platek products.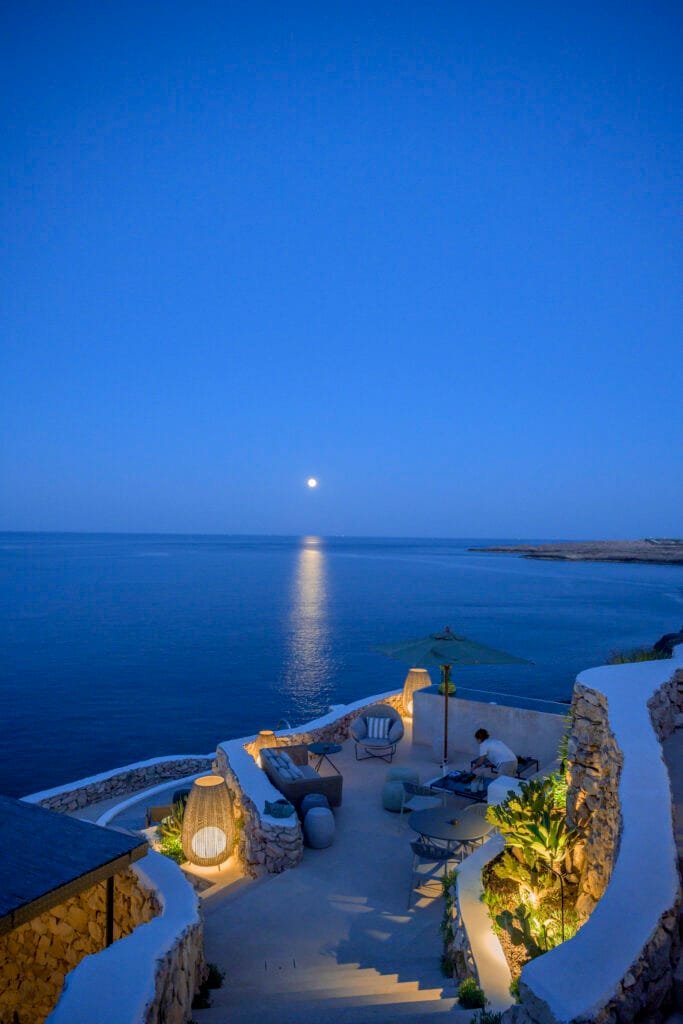 The outdoor spaces – pergolas and terraces – have been redesigned with domestic intimacy in mind, as have the bedrooms, each one different from the next. True en plein air lounges alternate with solariums, rock gardens, and pools of water. Here you can find pergolas reminiscent of fishing nets, made of expanded metal in the shades of natural brass, the only accent colour chosen for the entire project and present in many details of the rooms. The parapets and the entrance gate were also designed ad hoc, made using rope to make the integration with the environment and with the traditions and crafts of the sea as organic as possible.
Platek was chosen for the outdoor lighting because the products in the range can perfectly coexist with the surrounding wild nature. In particular, the Flamingo lamp in bronze, designed by Sara Moroni, is the absolute protagonist in all its variants: post, floor, and wall. A family with a minimalist design characterized by maximum flexibility. Sinuous yet rigorous lines are the dominant trait. The skilful use of light points highlights the historic structure and, at the same time, gives intimacy to the outdoor areas designed specifically for those who want to relax.
Photographs: Ottavio Tomasini