My favourite structure (designed by someone else):
Golden Gate Bridge in SF, The Opera House in Sydney, and The Colosseum in Rome!
I am inspired by: Colours & Patterns in Nature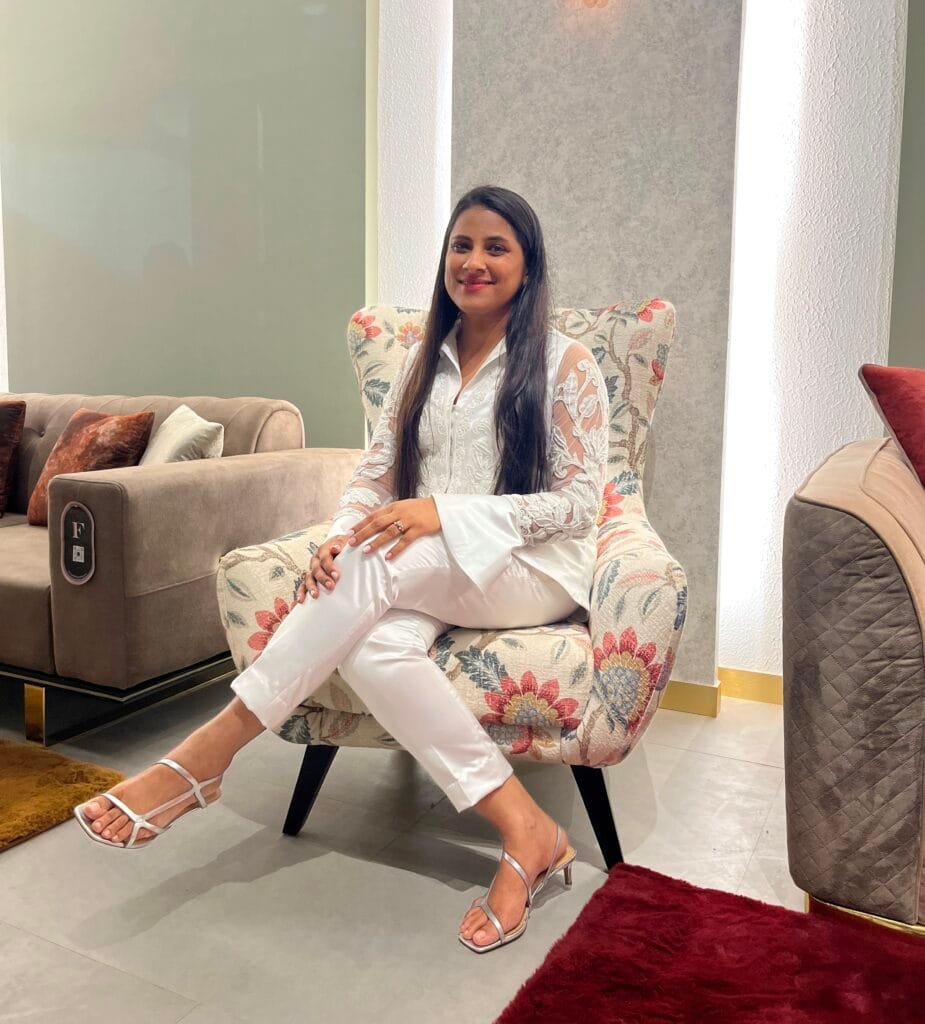 Design to me is: Every little thing you do! From doing a simple flower arrangement to serving a guest. From designing a product or a poster, making music or building a monument! Design is in every smallest act or the biggest endeavour. It's a way of life which is beautiful inside-out.
I wish I had designed (and how would that have been different from now): I Wish I had designed our residential school premises in Panchgani. It would have been vibrant, modern, minimalist and in sync with its surroundings.
My worst design: was a set of dining chairs in my initial days of furniture design whose angle was so bad, that it almost made the user fall out of the chair. I still feel horrible thinking about that chair.
My best design: I would say my best and unique design has been a classic French-themed living room furniture which includes sofas, dining, a French crockery cabinet, a classic carved TV unit, and a mirrored classic bed, which is truly luxurious and exuberant! It needed skilled craftsmanship and attention to detail and we achieved every bit of it.
My signature design element (one element without which no design of yours seems complete): A good mix of colours and prints especially smart florals or motifs.
To unwind I (hobbies other than architecture): Watch a comedy, do some photoshoots, or design something for B.O.W
If I was not an architect: Can't imagine a life without design.