Yann Andre Leroy, Design Director at AXS Design speaks to Society Interiors and Design about his vision of creating ground-breaking hospitality projects that are sustainable, trailblazing and timeless.
You have been the torchbearer of the luxury hospitality domain. Tell us a bit about it.
I have an extensive global experience when it comes to designing high-end hotels, resorts, corporate investment offices, high-rise residential properties, retail properties, mixed-use complexes, and in creating master plans for commercial development. Our team also specializes in interior and exterior design for commercial properties, specializing in global hospitality projects. Having studied hospitability in New York, I have been actively involved in the renovation of the iconic St Regis in New York. I was also responsible for the masterplan of very large new touristic destinations in China, ranging from 20 to 150 hectares. Located in Sichuan, Guizhou and Guilin area, these developments financed by private + government partnerships include multiple hotels and boutique hotels. Apart from this, I have actively been part of the design and construction of the new outpatient's facilities for Bumrungrad International Hospital located on Sukhumvit Soi 1 in Bangkok.
Kindly provide our readers with more insights on AXS Design
In a transformative move set to reshape the architectural industry in India, Access Architects has acquired Yann Leroy Design & Planning heralding the birth of AXS Designs. This strategic union marks a significant milestone for the Indian architectural landscape, addressing a pressing need within the industry for seamless integration of local expertise and global design innovation. The newly formed AXS Designs has offices in Paris Bangkok, Mumbai and Bengaluru. AXS Designs, the new company formed post-takeover, will be jointly helmed by Jay Shah, Managing Director of Access Architects and by Yann Andre Leroy. It will focus on innovative and sustainable architectural solutions, offering the best of both worlds- local architectural know-hows fused with global design excellence. This approach promises constant access to the design team, ensuring impeccable coordination, and maintaining the highest quality standards throughout the project's lifecycle.
What defines your work?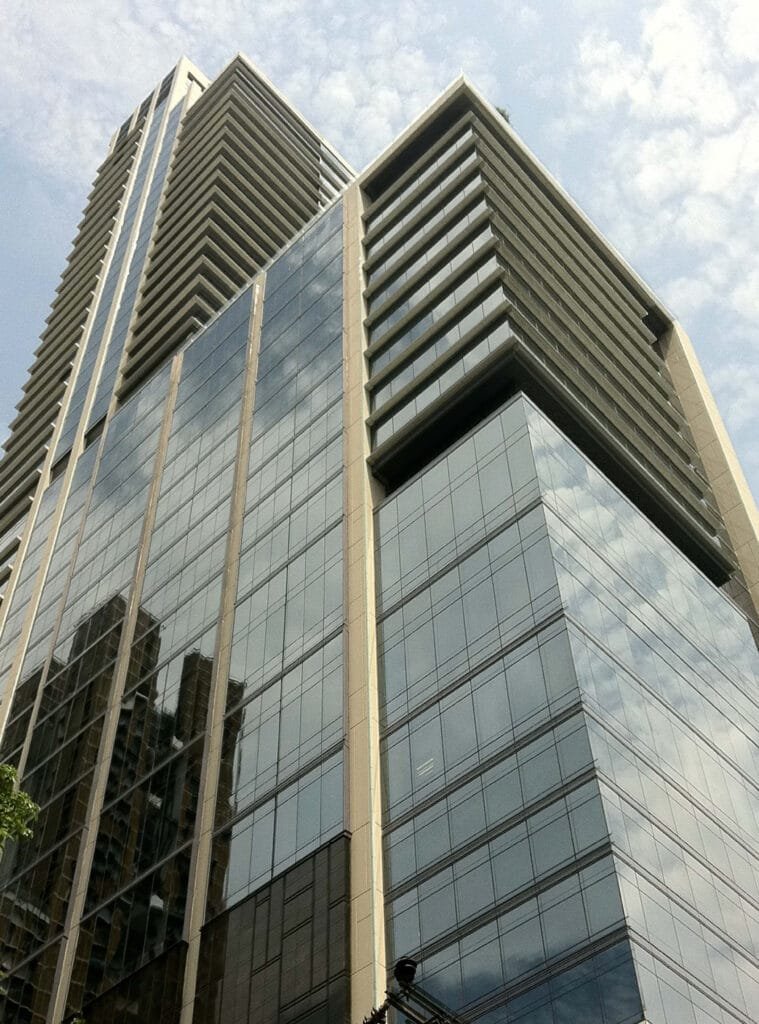 Born in Africa and educated in Paris and Tokyo, I moved to the United States and rapidly established my reputation as an Architect in both the New York city and global arenas. My passion and respect for the unique culture of each project location, coupled with the blending of my classical European architectural training and dedication to contemporary forms, is one of the trademarks of my design methodology and philosophy. In all the designs that I have delivered I have always tried to retain the feel and characteristics of the location.
How do you prioritize guest experience?
Luxury hotels are particularly interesting because you are looking at functionality and budget both. While designing high profile luxury properties, it is utmost important to understand the design of what your building. Guest experience is the most important thing, alongside functionality. One needs to balance all of this keeping guest experience at the top of the list but it does not mean you can disregard the other functional aspects.
Wellness has become an integral part of the Luxury Hospitality market. How do you cater to the same in your projects?
Luxury hospitality is one of the segment that changes the least because it relies on services that are provided as per guest requisites. The frame in which you put those services may change, but if you are a hotel that functions very well, chances are it's going to work. However, if the bones are good, you are going to be able to operate the property resourcefully for the upcoming future.
What is your daily dose of inspiration?
I like to draw and doodle. When I look at a project I always start daydreaming about the project. For me it's be like a road map that I will end up and would like to explore, depending on the level of drawings. If you show clients a super good looking rendering, they will not be able to relate to it. With well-drawn sketches we actually bring life to the design kitchen of a project. This will help us develop more and make the client own a part of the cooking that happens in the design kitchen.
List down some of the projects that are very close to your heart.
All of our projects express a unique artistic vision coupled with functional design solutions. Projects that people would appreciate for its design language are Sofitel New York which is a very visible property. I really admire The Bangkok Sathon. The Pattaya resort, a family hotel is also very popular for its design sensibilities. The St. Regis Bangkok combines timeless elegance with the cosmopolitan energy of a modern metropolis. Exquisitely styled and lavishly appointed, the accommodations re-define luxury in Bangkok.
Which has been your most challenging project so far?
I would say most of the Chinese projects because the challenges of these projects, aside from design, was the local people coming up with objections. Once I was doing a hotel in Sichuan in the North West of China in the mountains and I wanted to do an indoor outdoor swimming pool, but local architects insisted it was not possible for clearly no reason. In China people are very reluctant to do things which are unusual. They actually feel that if there is no rule there should be a rule against it. Here in India I am lucky enough to collaborate with AXS design and their team who give me proper design directions.
What is your dream project, something yet to be fulfilled?
I think I would love to design a resort somewhere warm like the one we are doing in Mauritius.
As per the Indian market is concerned, what kind of designs would we expect from you?
Although Mumbai is the financial capital yet all buildings here look the same. By abiding to the rules and regulations, I would like to create new and unusual designs. For instance, I would like to experiment with terracotta colours, stones and natural materials like bamboo. I have used bamboos in big buildings in Pattaya and it works very well. By using colours and eco-friendly materials we wish to surprise people in India with our offerings.
Sustainability being the need of the hour, how do you adhere to the same in your projects
When we talk about being sustainable, I believe, we must aim at being more reasonable at what we do. In this city the emphasis must not be just on manufacturing electric cars, instead we must be fixated on having fuel cars or mass transits which everybody can use. Typically, when you want to save money on a project you end up actually consuming less. If u consume just what is needed you are sure to make a huge progress. If you build something that is not needed, whether its sustainable or not you end up wasting all the resources. Hence to do what is needed is a huge step towards embracing green norms. I see that in India people love stone but in some cases materials that are more appropriate and durable like bamboo or some porcelain materials are recommended. It is quiet important to consider the sustainability aspect but aside from that we need to focus on expanding resources that we need to expand and move further.
What is your vision for architecture and design?
Deign has to be a part of lifestyle. I want to create a good solid and durable designs by putting forward the guest expectation. Solid yet simple designs have more story to tell.