Saba Kapoor's artistic finesse infuses this abode with a youthful and playful ambiance, achieved through a carefully curated and refined material palette.
Step into a vibrant Gurgaon apartment nestled within the charming DLF Camellias complex, where a wanderlust-struck couple has created their dream abode. Seeking a youthful and playful ambiance, the couple enlisted the expertise of Saba Kapoor, Director/CEO and Founder of Nivasa, who masterfully blended vivid coloors, whimsical furnishings, and a contemporary aesthetic to fashion a warm and inviting living space. The home boasts modern amenities, an open-plan layout, multi-functional areas, and large windows that embrace indoor-outdoor living, making it an epitome of modern living with a touch of Art Deco charm. All the exquisite furnishings within the elegant home bear the Nivasa signature, including their selection of contemporary geometric chandeliers for lighting fixtures.
The living and dining area of this apartment epitomises an airy, light-filled haven adorned with carefully curated furniture and decor pieces. The living room's captivating allure stems from its vibrant colour palette, modern furniture, and subtle yet sophisticated details. Unique to the space are the custom-designed sofas in lively pink, orange, and green hues, which exude chic charm. Adding an element of playfulness are the eyecatching Twist and Shout Bar and Circle of Life Swing, both signature pieces from Nivasa. The Twist and Shout Bar, in particular, captivates with its versatility, doubling as a splendid wall sculpture and concealing shelves and bottles behind its twistable panels.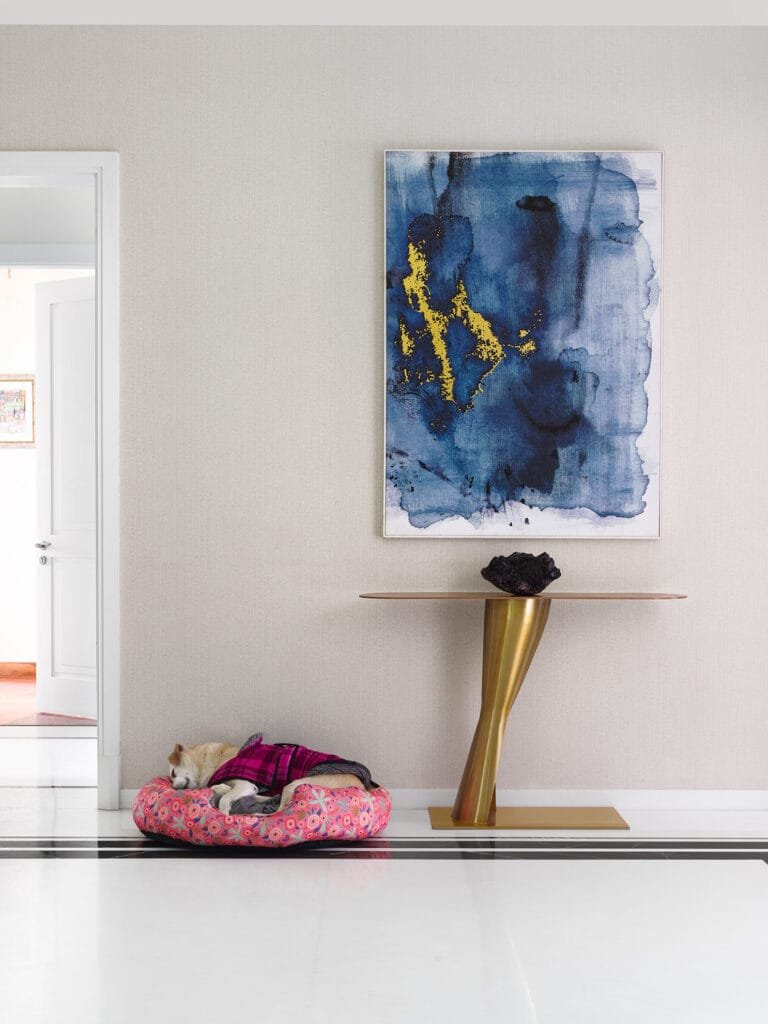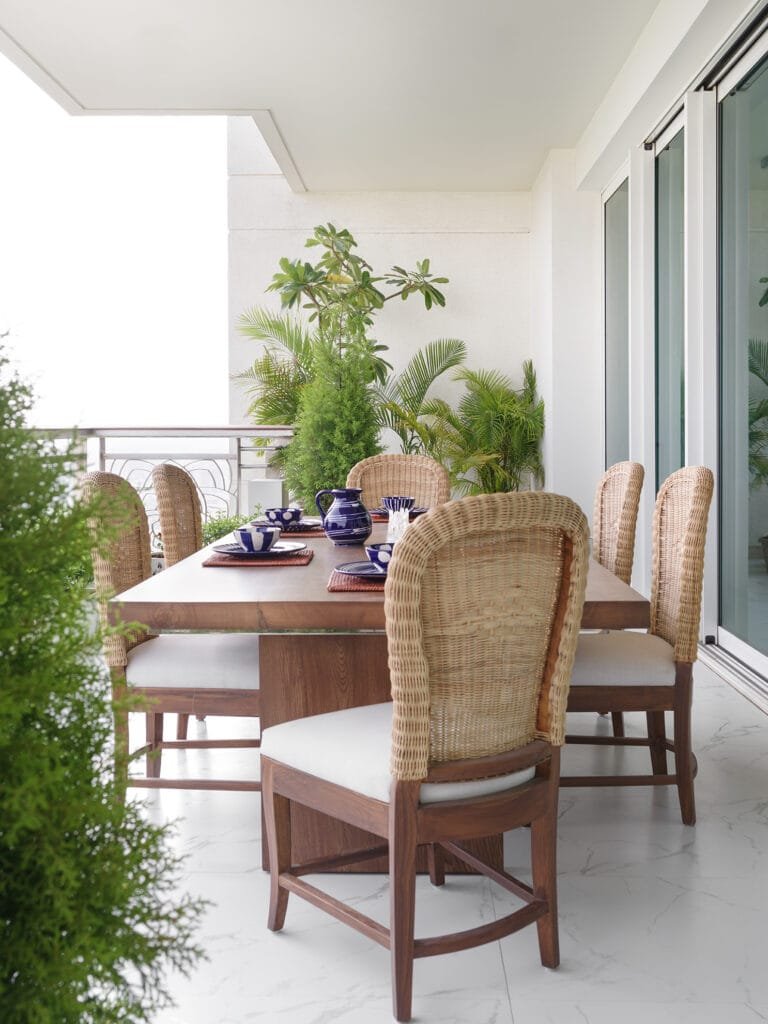 Beyond the living room, an expansive balcony beckons, boasting breathtaking views that enamor the couple. To amplify the allure of the outdoors, the team at Nivasa thoughtfully incorporated a casual dining table made of wicker, providing an ideal spot for the couple to savour their surroundings.
The living area seamlessly transitions into the dining area and kitchen, creating a perfect space for the couple to host gatherings. The dining area's centerpiece is a bespoke eight-person dining table adorned with striking onyx detailing, accompanied by a modern chandelier that leaves a lasting impression. The walls come alive with arresting geometric wallpaper, adding an artistic touch to the dining experience.
The apartment's bedrooms embrace simplicity with an air of elegance. The main bedroom embraces an organic design aesthetic and a bold colour palette, enticing with its welcoming atmosphere. The headboard's organic shape, along with the silver sofas and accent chairs, contributes to the room's flowy and vibrant feel. Even the study area within the bedroom exudes vibrancy, reflecting the couple's penchant for lively spaces.
Overall, this apartment is a symphony of colours, creativity, and contemporary design, perfectly encapsulating the couple's love for travel and their desire for a young and exuberant home.