After wowing the world with its exquisite designs for over five decades, lighting brand extraordinaire – Luxaddi – is all set to open its first retail store in India in New Delhi.
Luxaddi's passionately created, awe-inspiring chandeliers, wall sconces, table lamps and lanterns have gone on to adorn the most prestigious and luxurious hotels, resorts and some public places of eminence across the globe. For the past 12 years, Luxaddilights have been elevating the beauty of a number of five star and heritage hotels and private residences in India too.

Now they open the doors to their elegantly designed store to Indian design aficionados. The store is a repository of the world's rare collections that come with their own unique stories and provenance. It is a treasure trove of history, age-old craftsmanship and intricate, hand-made masterpieces. The 6,000-sqft space of the store takes inspiration from European Roman architecture accented with a white palette and gracefully curved arches. The arches create a sense of separation between different areas without completely closing off the spaces. The white walls and ceilings become the perfect canvas for a visual installation of the astounding collections of lights.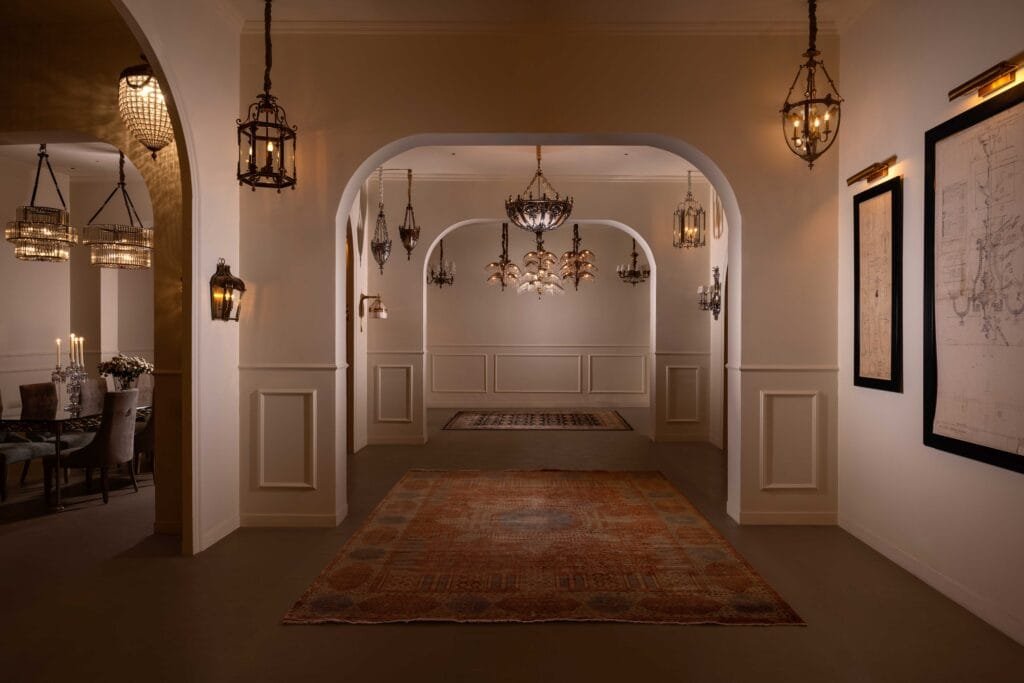 A walk through the store is an education on the evolution of lighting down the ages. The lyrical simplicity of the environments designed by Manya from The Upscale Storeys and Ayati amplifies the artistry of the bespoke designs. The idea was not to make the store look like a shop, but to create a gallery appeal to showcase the timeless elegance of the products.