Lux Studio – by Jaquar showcases an extensive range of architectural lighting solutions.
The Lux Studio – a bespoke architectural light experience center located on MG Road, Delhi (by brand Jaquar) is the first-of-its-kind light studio where a wide range of architectural lighting solutions are aesthetically showcased.
As aptly put by the space designers, Harmeet Singh Issar and Nivedita Sehrawat of Design Matrix, "It was imagined as a space where the boundaries between architecture and light are blurred; where the three constructs of space, time and light merge together to create an experience that is unpretentious, unexpected, fluid in form and program, and dignified yet engaging."
The design of the experience centre for lighting typically tends to fall into two categories which are white, matte minimalism driven by surface textures and a dark, edgier aesthetic emphasizing contrasts. The design for Lux Studio amalgamates and represents both these approaches: with dark, solid, charcoal grey walls contrasting against luminous, textural 'light' partitions. Both sit side by side in an amorphous, sinuous plan.
Designed to be flexible, the space is both a blank canvas for lighting experiments: making allowance for tests and trials, and evaluation of light quality inside the Dark Room; at the same time, the setting itself is a showcase of lighting capability and possibilities.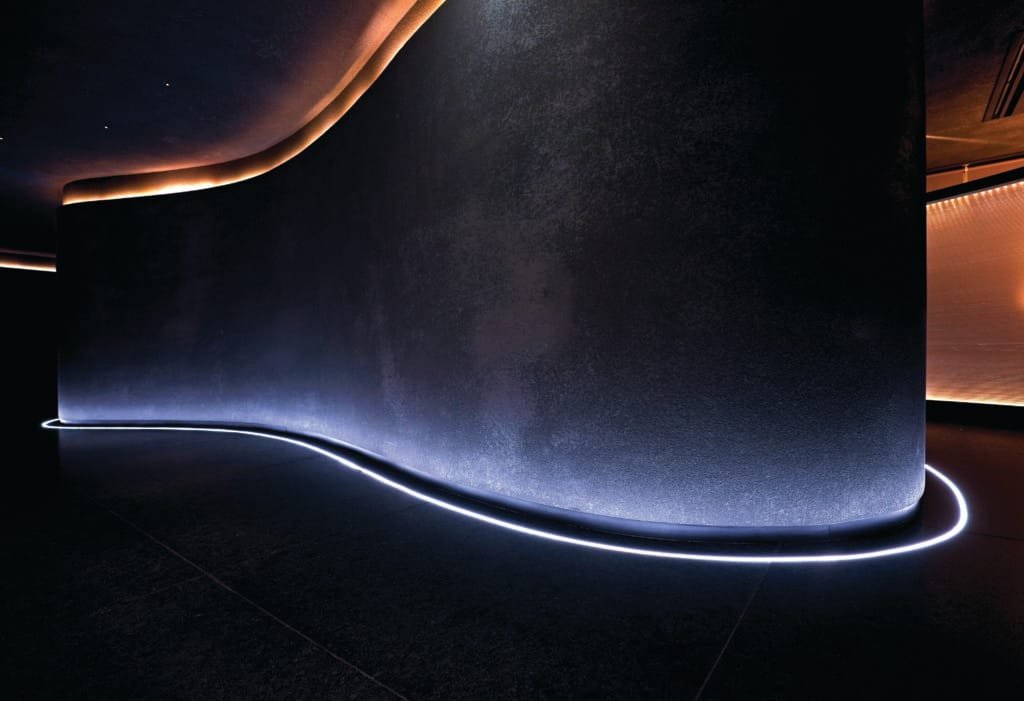 Today Jaquar Lighting is one of the leading brands in architectural lighting having a wide range of innovative and energy-efficient lighting solutions from home to office, decorative to outdoor, from gorgeous chandeliers to unique LED-based smart solutions. In fact, Jaquar lighting carries forward the legacy of Jaquar bath where the thrust has always been on creating new parameters of design, quality and customer satisfaction.
For More Details: Unit 19 & 20, The Gallery on MG, New Manglapuri,
Sultanpur, Mehrauli-Gurgaon Road, New Delhi – 110030
Phone No. +91 9711977735, +91 7291994810