Godrej & Boyce, the flagship company of the Godrej Group, announced that its business Godrej Interio, India's leading furniture and interior solutions brand, is expanding their portfolio of office wellness products with the launch of seating solution called 'Posture Perfect'. Godrej Interio announced a breakthrough in chair design, based on the unique "Trackback" technology that has been patented across 13 countries.Posture Perfect is world's first chair to give complete back support in all positions of recline. This revolutionary product for workplaces highlights Godrej Interio's design philosophy which is based on a human-centric approach and adaptive space solutions. The Wellness Seating solutions category is expected to grow by 50% in FY23-24 and the Posture Perfect Chair is expected to contribute 10% of the category sales.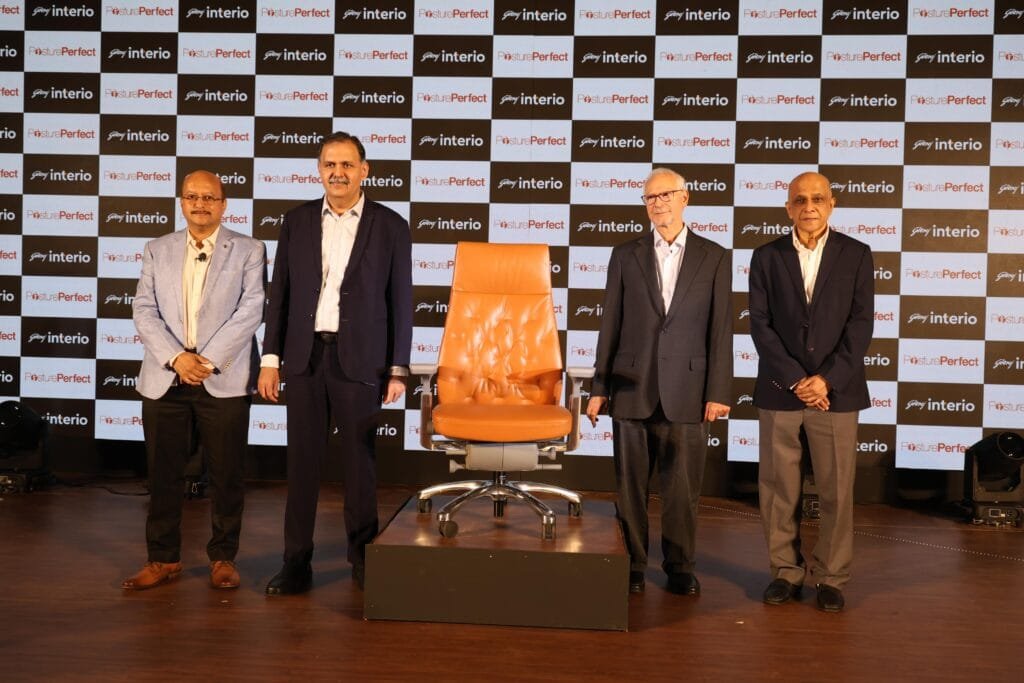 The chair has been designed by Jimmy Unwalla, a well-respecteddesigner in the community.The product was unveiled in the presence of Jamshyd N Godrej, Chairman & Managing Director of Godrej & Boyce, Anil Verma, Executive Director and Chief Executive Officer, Godrej & Boyce along with Swapneel Nagarkar, Senior Vice President and Business Head, Godrej Interio and Sameer Joshi, Senior Vice President, Sales & Marketing (B2B), Godrej Interio.
ThePosture Perfect chair is designed to support user's back in all positions of recline. It is built to be sturdy and long-lasting, meeting rigorous testing standards set by BIFMA. The Chair is designed keeping Sustainability in mind and has received global certificationssuch as GREENGUARD. The Posture Perfect chair boasts of a sleek design and offers users the flexibility to customize it to their preferences, office decor, and personal style, with a selection of more than 24 available finishes& variants. The upholstery comes in three splendid variations, each of which can be further personalised with a choice of four colors. These variants and colors cover a broad spectrum from classic to contemporary, making Posture Perfect a seamless and impactful addition to the office space, interior, and architecture.