Designed by Balraj Thethi Designs, the Lodha's Home is a contemporary residence that perfectly reflects the unique personalities of the homeowners.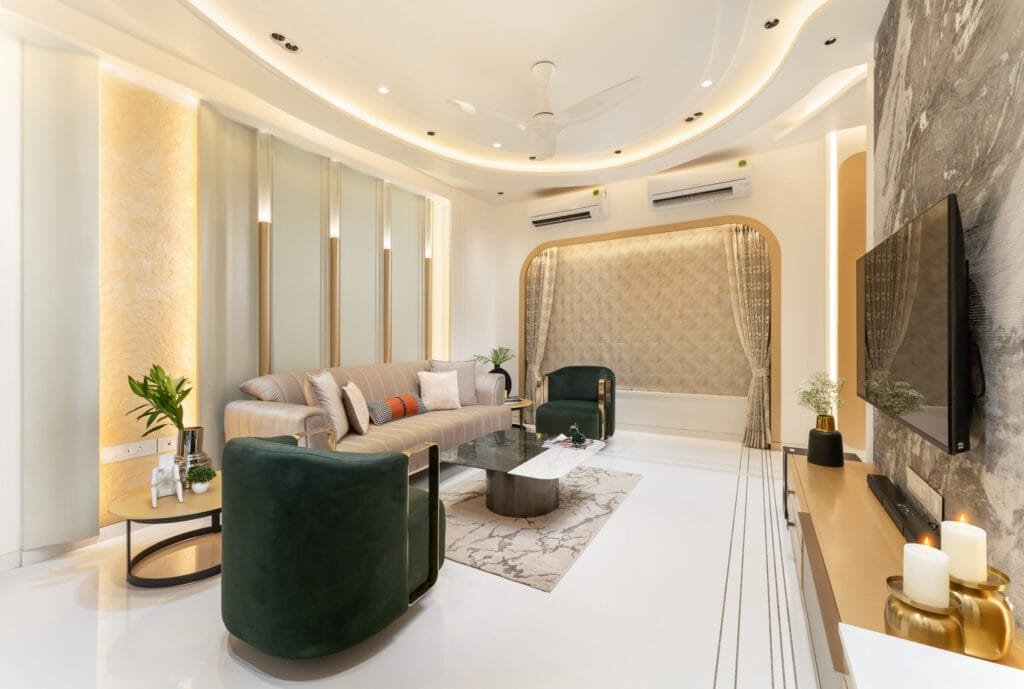 Good designs are a treat for the eye, but great designs always initiate a dialogue. This maxim is well depicted in the welcoming Lodha's Home, designed by Mumbai-based Balraj Thethi Design (BTD). The design of this 1,500 sq. ft. residence is a true labour of love, featuring BTD's succinct attention to details and design sensibilities, thus creating a bespoke experience for the homeowners. Located in Mulund, Mumbai, the theme of the home revolves around "Modern Luxury Infused with Contemporary Elegance"
The cornerstone for Balraj Thethi Design was laid in the year 1994, and ever since the rest has been a joyous and rich journey of learning, creating and turning design into a more tangible art language. In their experience of over 2 decades, the firm has made sure they treat designing and creativity in their own unique way. They follow a special formula – the 'C-U-A' model – Cost, Utility and Aesthetics, which is incorporated into everything they work on. Explaining their design philosophy, Mr Balraj Thethi, Founder and Principal Designer, Balraj Thethi Design says, "Design is a language that we have worked hard to be fluent in and we believe a well-designed space encompasses everything you stand for. Every design touched by Balraj Thethi Design will have a story to tell, because we believe how you feel a design, is as important as how it looks." He further adds, "Our attention to detail, optimization of form and functionality and our signature aesthetic touch are what helps us stand out in the industry. Our philosophy has often allowed us to collaborate with expert artisans, that enables us to customize everything from a single thread to entire art-pieces. The correct balance between organization, planning, eye for detail and creative liberty to cross the line with our ideas has lent BTD an upper edge."
The goal of this interior design project was to create a luxurious and functional living space for a family of five. The client wanted the design to reflect the family's lifestyle, preferences, and needs while incorporating elements of opulence, comfort, spaciousness and timeless sophistication. "He desired the space to exude a sense of elegance and provide ample opportunities for relaxation, entertainment, and family bonding", adds Balraj.
The attention to detail in this project is truly remarkable. BTD has focused on incorporating creative elements that elevate the space. Well-made furniture with intricate detailing and ornate pieces that are unique and customized to the homeowners' taste and preferences and above all a minimalistic design language adds a sense of elegance and sophistication. Each piece was meticulously crafted, taking into consideration the overall concept and design of the residence, resulting in a harmonious and cohesive look and feel throughout the space. The integration of these bespoke elements added a sense of exclusivity and luxury to the residence, making it truly one-of-a-kind. "A majority of the furniture embodies our custom design, complemented by sourced pieces from Turkish and Chinese furniture brands", informs the designer.
Functionality and comfort are of utmost importance in the Lodha's home. Each room is designed to prioritize usability while providing ample space for various activities. The team has carefully considered the requirements and preferences of the family to ensure that the space not only looks beautiful but also enhances the well-being of its occupants. Pops of colours and the charm of modern design closely stitch the foyer and the main door together. Liquid metal and textured surface further adorn the space. The living and dining room design is a timeless creation with bespoke furnishings, luxurious fabrics and rich white Italian marble flooring stimulating an aura of luxury-reimagined. The attention to detail here is the wall panelling and custom curated surfaces. The all-white flooring and ceiling well complement with each other, offering a sense of flow and seamless design.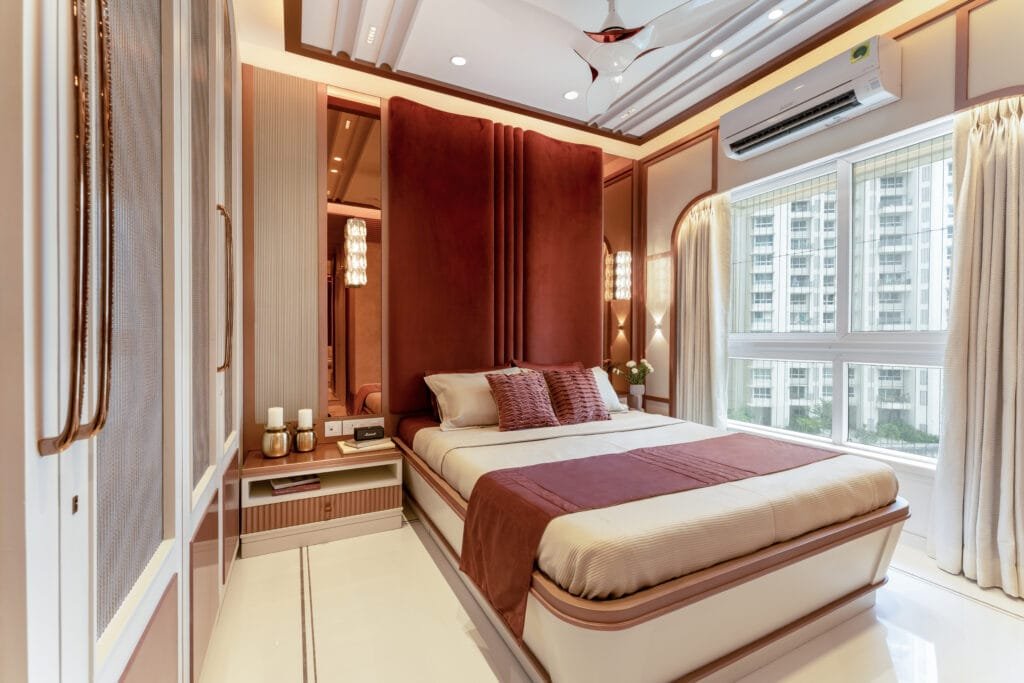 The master bedroom has a much more dramatic appeal. The custom-made bed head design which features copper mirrors plays the protagonist in the entire room. The rest of the room is balanced with over all muted palette with a dash of warm colours and intricacy added by metal trims furniture and ceiling design. The minimally designed parents' bedroom stands apart with its straight lines, ash beige colour scheme and mood lighting. A total contrast to the parent's room, is the kid's bedroom that has a playful environment. The custom flooring and contrasting yet muted colour scheme further enhances the vibrancy of the space.
By making a note of the family's requisites and tastes, Balraj Thethi Design has certainly transformed the Lodha's Home into a canvas for creating new and lasting memories.
Material Box:
ACP/Glass/Concrete :
Sanitary ware/Fittings : Hansgrohe, Turquoise The Bath Couture
Flooring : Classic Marble Company
Furnishing : Pure Concepts
Furniture : KASA Mobiliya by Samek Impex, Mauble
Air Conditioning: Mitsubishi
Kitchen: Hafele Blum
Lighting: KLD Innovative Lighting
Paint: Asian paints 
Art/Artifacts: The Golden Triangle
Wall textures – MeCasa Wall Textures