Teknion's futuristic collaboration hub in Gurugram showcases the latest workplace concepts and products driving modern commercial interior designs
Gurugram, 12 April 2023
Global workspace solutions provider Teknion Corporation opened the doors to its first-ever collaboration hub in Gurugram, bringing to Delhi NCR a wide range of Teknion's latest products and workspace solutions. Spread across 3800 sq. ft.; the collaboration hub displayed potential solutions to address the latest work and workplace trends.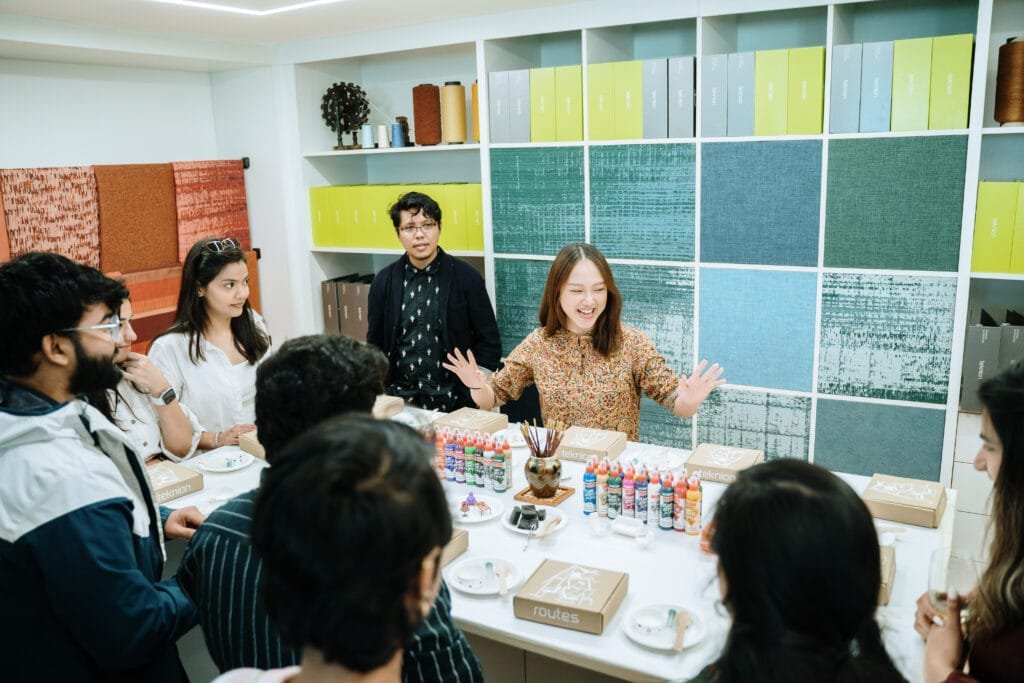 The main focus of the collaboration hub is to invite users to fully experience these solutions the way it was designed. It is not a traditional showroom where products are on display, instead is a live demonstration of an office, a hub where people work, learn, socialise and collaborate with one another. The formal and informal working spaces are blurring and work styles are increasingly more dynamic; this enabled Teknion the opportunity to share its solutions of ancillary, system and architectural interior product lines that complement these trends.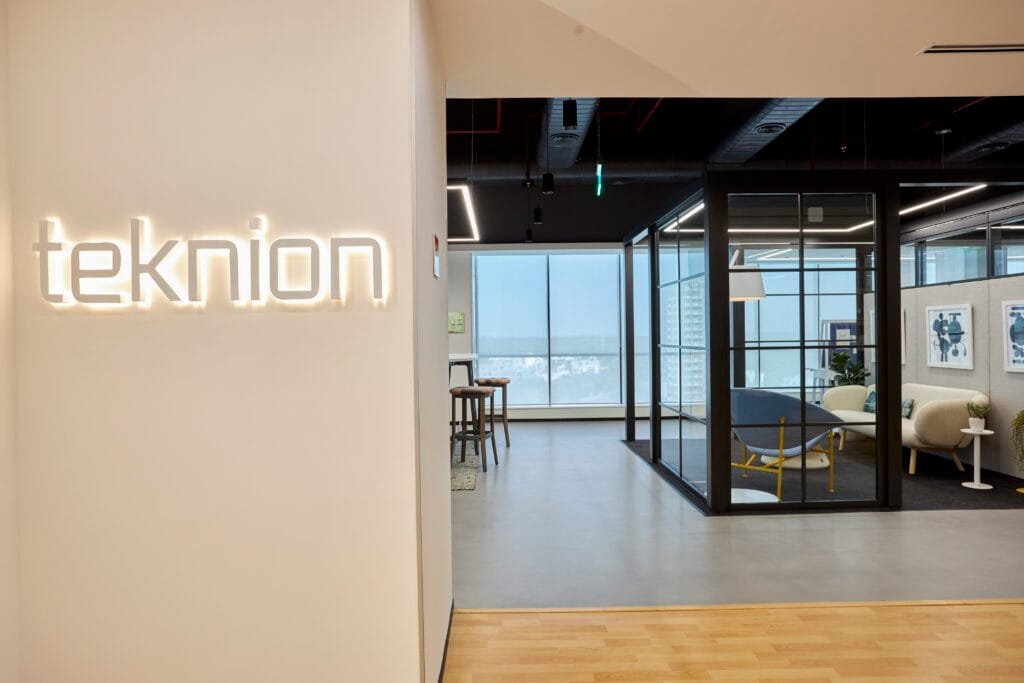 The 2-day launch also had Greg Dekker, Vice President, Global Workplace Insights, Teknion, shed light on what makes effective workplaces. The meaningful engagement was attended by various prominent architects, designers, clients and PMCs across India.
The visitors were treated to a creative workshop to deep dive into how each of us defines social and collaboration through the expression of colours. Featuring their SOCO collection, participants were handed the miniature 3D models to create their very own curated story through colours. The interactive workshop did what Teknion does best; that is co-creatively developing solutions through meaningful engagement and discussion in an exciting and inclusive environment.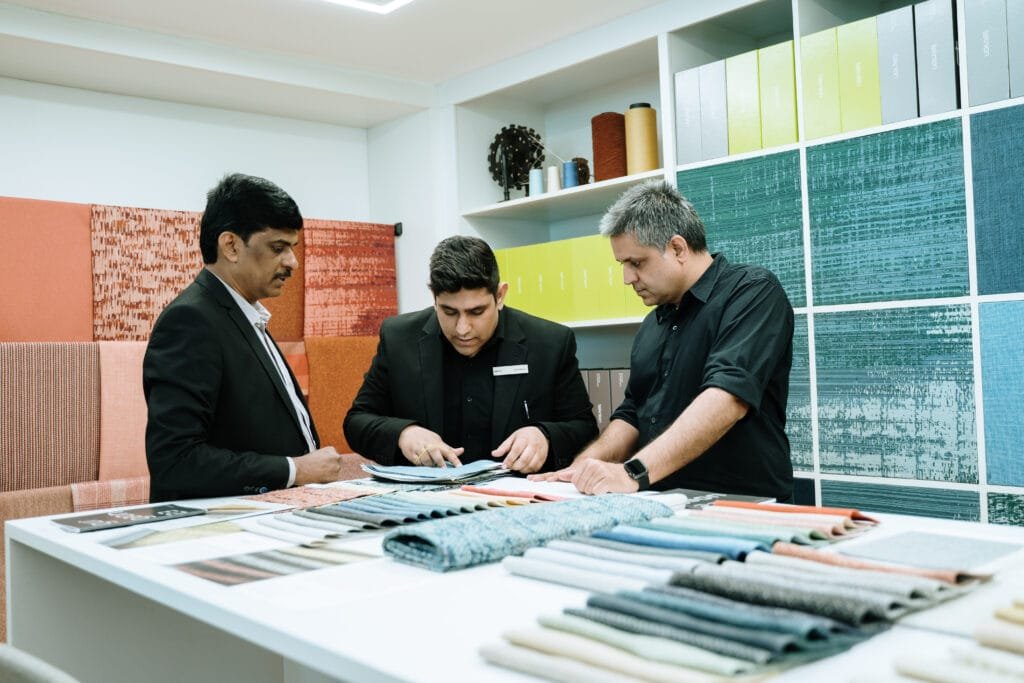 The 2-day event also had Patrick Forget, Managing Director APAC & EMEA, talk about bridging the gap between traditional and the increasing virtual work styles as a new generation of working dynamics between people. "The collaboration hub offers users the choice and flexibility for them to select a workspace solution that best suits their way of working throughout the day," said Nikhil Wadehra, Regional Sales Head, of India.
About Teknion:
Teknion Corporation is a global workspace solutions provider offering a holistic range of products and services for the hybrid office. Over four decades of creativity and innovation-fuelled experience have cemented their reputation as an accomplished leader in the workspace services industry.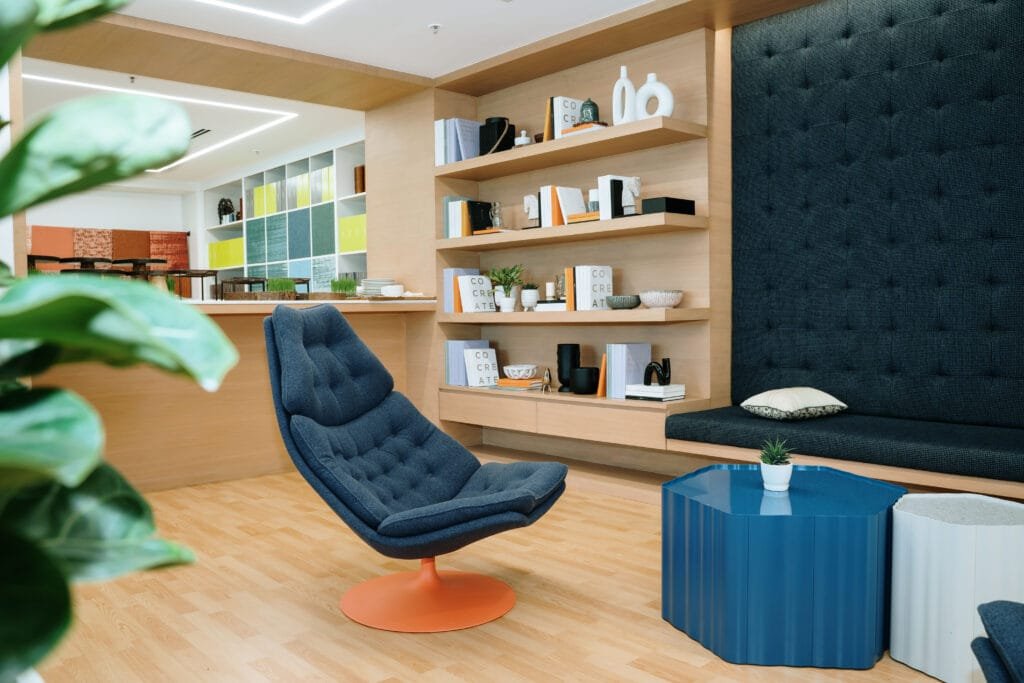 Established in 1981 by visionary Saul Feldberg to address emerging patterns of living and working through cutting-edge technology, Teknion today collaborates with the world's foremost architects and designers with clients, including several Fortune 500 companies and the rising stars of Silicon Valley.
Teknion remains committed to shaping the future of hybrid work with its brand triad: Teknion, Luum Textiles and Studio TK.
For Further Information, please contact
Teknion Collaboration Hub, Gurugram
Email: enquiry.india@teknion.com
Prily
prily.mistry@teknion.com
Showroom Manager, Guguram Collaboration Hub
Jasmine Chong
jasmine.chong@teknion.com
Planner & Designer, Marketing & Communications
Saiful Anuar
saiful.anuar@teknion.com
Director, Marketing & Customer Solutions
Contact Details: <mobile number> +91.124.420.2020
Website: https://www.teknion.com/
Social Media Channels:
Instagram (Asia) | Facebook | LinkedIn
Office/Store Address:
Teknion, 10th Floor, DLF Plaza tower
DLF Qutub Enclave, Block B, Sector 26A,
Gurugram, Haryana 122022
Images Link : https://www.dropbox.com/sh/ras3awa8oijpcry/AACEpPqmHeT1bfJm7e4KrndPa?dl=0

Raw Videos of Products Link: https://drive.google.com/drive/folders/1VMtD0evAVE_mO-UWzVGHzGuWfFAfdpJv?usp=share_link